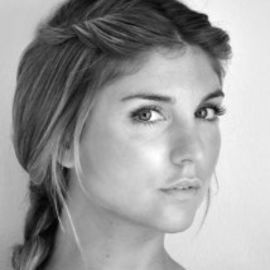 Anna Martemucci
Writer, Actor and Filmaker, Director of "Hollidaysburg," Subject of the Starz Documentary Series, "The Chair"
Anna Martemucci is a writer, actor, and filmmaker who's 2014 feature filmdirectorial debut, "Hollidaysburg," was the subject of the critically acclaimed Starzdocu-series, "The Chair" (created by Good Will Hunting and Project Greenlightalum Chris Moore). The show was for the most part a thrilling and thorough day-in-the-life documentary depicting what it's like to make a low-budget movie. But it included a controversial competition aspect in which Anna and YouTube star Shane Dawson were tasked with making movies from the same source material (Dan Schoffer's screenplay How Soon Is Now). The resulting films would be voted on by the viewing audience to determine who made the "better" movie and should take home the 250K prize.
Anna's resulting film, "Hollidaysburg," was unanimously praised by top film critics(holding a 100% on Rotten Tomatoes from "Top Critics") and received distribution. But the path to success was littered by camera men catching her every move, TV show producers trying to create "drama", the subtle sexism inherent to the culture of Hollywood, a pissed off original screenwriter with an axe to grind, cyber bullying from a legion of young YouTube fans, and her own inner voice telling her she wasn't worthy.
Anna worked diligently to overcome her fears and outmaneuver the gauntlet of making a movie while simultaneously being filmed for a reality show. Despite losing the competition aspect, Anna won the ultimate prize of becoming a true leader, directing her crew and talent to form a creative family that crafted a film that is authentic, funny, and according to more than one major critic, "one of the better youth comedies of the last few years."
Videos
---