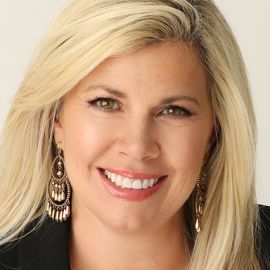 Anne Arvizu
Entrepreneur, Thought Leader, Change Agent, Subject Matter Expert, Visionary, Futurist (Business, Corporate America, Women In Leadership, Women Executives, Life Balance, Medical Affairs, Pharma Industry, Medical Information, Work-Life Balance, Spiritualit
Dr. Anne Arvizu, PharmD, FASCP, PCC speaks! As a keynote for your next event, consider Anne to speak about women in leadership and all the ups and downs that mark the journey.
Anne is founder and CEO of RxER Communications, the number one rare-disease senior executive consulting firm specializing in Global Medical Affairs (GMA) Shared Services capabilities build. With over 22 years of executive leadership experience in the pharma/biotech industry, she is globally recognized as the go-to expert for GMA operational launch readiness and effective organizational design. Notable career highlights include oversight and subject matter expertise of mission critical, compliance-driven roles such as Global Medical Information, Medical Communications, Publications Strategy, Knowledge Management, Scientific Exchange/MLRC Review, Medical Governance and Field Medical Team Launch Support. For Baxter/Baxalta/Shire, she led the global expansion of medical coverage capabilities from two countries, to a fully-staffed, multi-region organization covering 119 countries and 3 core departments in 18 months. As Medical Affairs Head for GlaxoSmithKline, Latin America, she established regional Medical Communications, Medical Information and Medical Science Liaison (MSL) structuring and support. Anne currently supports multiple fortune 500 Biotech companies, as a C-Suite, organizational design strategist. Past clients include Big Pharma leaders such as Pfizer, Merck, Roche and BMS; as well as niche-market biotech disruptors such as Opko, Ipsen, Teva and Alnylam.
Anne served as an Officer on the Board of Directors for the the American Medical Writers Association (AMWA) and is an active keynote speaker, and partner, with industry organizations such as the Drug Information Association (DIA) and the Accreditation Council for Medical Affairs (ACMA). She is active in philanthropy, as Chair of the YMCA Board of Advisors, in her South Florida community, and is a Director of The Love Charity, By Coco Queen.
She's creator of the proprietary CorecentryxTM business growth model and Host of two new radio programs, launching summer of 2019, on iTunes and other major outlets: The Corepreneur TM Podcast for entrepreneurial executives and thought leaders, and The #V3podcast for visionary leaders in Medical Affairs, sponsored in partnership with ACMA and The Pharmacy Podcast Network (PPN) & Helium Radio. For more info about Anne, or to connect, fill in a contact form at www.rxercommunications.com or www.annearvizu.com.
Speech Topics
---
FROM THE CORE - The New Way For Women To Be And Lead
We challenge the status quo. With businesses changing at the speed of light, worn-out linear business models don't work anymore. People are getting burned out, because their leaders are experiencing burnout. It's real, and statistics show it happens to women more. It's felt but not talked about. We are living in a new era of business modelling and it requires a new model to help us navigate the rapidly changing future and be ready for whatever comes our way. Build your business and leave a legacy. We've created two frameworks for 'entrepreneurial executives'. One for your business and one for your life. For the first time ever, work-life balance has a schematic picture and can be individually compartmentalized.
C.O.R.E. is the Answer...
Every year, in the US alone, companies and insurance providers lose over 7 billion in costs due to exhaustion and burnout related absence and illness. That's MULTI BILLIONS of dollars across the globe in multinational organizations, that can be recovered if employees were not stretched so thin.
Come in chaotic, overwhelmed, resisted and exhausted Leave Centered. Open. Resilient. Inspired. Join The #Corepreneur Movement
Related Speakers View all
---
Don Yaeger

Award-Winning Leadership Coach & Best-Selling Author

Jennifer Thomas

Best-Selling Author, Motivational Speaker on Apology...

Jeremy Kingsley

Best-Selling Author, Leadership Expert & President o...

Dr. John C. Maxwell

Leadership Expert & Author

Coach Ken Carter

Coach, Author, Educator & Inspiration for the Film "...

Col. Parker Schenecker

Leadership & Ethics Speaker for "Because I Said I Wo...

Chuck Malkus

Author, Business Strategist & Expert on Public Relat...

Cynthia Germanotta

Co-Founder of the Born This Way Foundation with Daug...

Martha Williamson

Martha Williamson is a 20-year veteran of the entert...

Patrick Lencioni

Management Consultant; Founder & President of The Ta...

Jim Carroll

One of the World's Leading Global Futurists, Trends ...

Lynn Brewer

Ethics Expert & Author of "Confessions of an Enron E...

Sonia McDonald

CEO & Founder of LeadershipHQ, Executive Coach & Aut...

Jodi Bondi Norgaard

Founder of Dream Big Toy Company & Creator of Go! Go...

Kurt Buehlmaier

CEO & Founder of No Regrets Consulting, Performance ...

Harry Markopolos

The Bernie Madoff Whistleblower

Lady Michelle Mone

Entrepreneur, Mentor, Global Motivational Speaker & ...

Sheldon Yellen

CEO, BELFOR

Steve Farber

Best-Selling Author the Radical Leap; Consultant and...

Magic Johnson

Basketball Hall of Famer, Entrepreneur, Philanthropi...
More like Anne