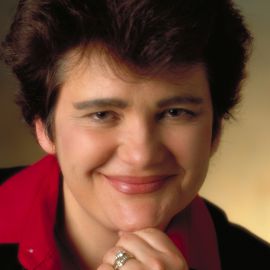 Anne DeGheest pioneered the HealthTech or Digital Health space as a healthcare executive, a market creating entrepreneur, angel investor, corporate advisor and mentor capitalist. She is the founder of HealthTech Capital and MedStars. Between 2011 and 2015, she organized and moderated the HealthTech Conference, the premier industry forum on how to successfully build innovative HealthTech businesses and change healthcare delivery.
Since she founded MedStars in 1986, she has been a corporate development advisor to large healthcare companies and a mentor capitalist specializing in investing and mentoring early stage companies in healthcare. Her life science clients have generated over $6 billion in exits via 8 IPOS and multiple acquisitions. She provided angel capital, hands-on operating expertise and/or business strategy in the founding of major venture-backed companies that created new billion-dollar market categories. She also helped grow a new entrepreneurial division of large healthcare corporation. As an entrepreneur, she was part of the founding executive team of Nellcor, MedPool and OmniCell. She was an Entrepreneur-In-Residence with Canaan Partners and IVP, two leading venture firms in Silicon Valley.
Anne founded in 2010 HealthTech Capital, a group of private investors dedicated to funding and mentoring new "HealthTech" startups to decrease healthcare cost and empower patients. HealthTech capital is an ecosystem of angels, venture capitalists, providers, payors and healthcare industry leaders with the three sets of expertise needed to succeed in this new HealthTech space: healthcare, technology and user engagement.
Anne is a well-known speaker on healthcare restructuring, new market creation, entrepreneurship and angel investing. She has taught classes at leading Universities on investing and entrepreneurship. She has been a regular speaker and moderator at numerous medical and industry trade conferences. She has also been a key note speaker at internal events of large corporations.
She started her career at Raychem as their first woman in sales after receiving an MBA from Harvard and a Master in Business Engineering from University of Brussels.
Videos
---
Speech Topics
---
How is HealthTech changing US healthcare delivery?
From the perspective of a leading investor, technologist, entrepreneur and innovator this presentation examines rapidly emerging, game changing technology and restructuring industry forces that are changing the face of healthcare.
Anne DeGheest offers a fast-paced look at the restructuring of the US healthcare systems and how it is impacting providers, payers, employers and the consumers. New technologies and business models are transforming healthcare and have the potential to enable clinicians, empower patients, and deliver better care and outcomes at lower cost.
HealthTech Consumer Revolution: Not just wearables!
Hardware will become commoditized. The true value proposition is shifting towards smart information based business models and technology enabled services. What will be the key to long term success?
Angel Investing: Not for the Faint of Heart!
Luck in finding the right start ups is not enough! Successful angel investors are mentor capitalists that coach entrepreneurs with everything from recruiting talents to raising their seed and venture money. These mentor capitalists often spell the difference between success and failure. What they do - and how - may surprise you!
Business Architect: Creating, Defending and Securing Market Leadership
Traditional Silicon Valley healthcare entrepreneurs developed new technologies for existing and proven markets. To create new large market categories, require different market creation skills by leveraging off the shelves technologies with unique new business models. Anne DeGheest explains how to uncover unrecognized needs, create market urgency to scale up and build defensible business models.
Women Leadership: Creating your Own Path!
Anne DeGheest shares her inspirational wisdom from her journey as a contrarian from Belgium to becoming a successful entrepreneur, investor and thought leader in Silicon Valley.
Related Speakers View all
---
Nadine Hachach-Haram

Co-Founder Proximie, NHS Clinical Entrepreneur Fello...

Daniel Kraft, M.D.

Physician-Scientist; Founder of Exponential Medicine...

Dr. Michio Kaku

World-Renowned Futurist & Theoretical Physicist

Esther Dyson

Executive Founder of Way to Wellville

David Agus

Professor of Medicine and Engineering at the Univers...

Glenna Crooks

Tech Founder and CEO, Former Presidential Appointee,...

Glen Tullman

Executive Chairman & Founder of Livongo Health

Eric Lefkofsky

Founder and CEO at Tempus, Inc.; Co-founder of Light...

Marty Makary, M.D.

Healthcare Futurist, Johns Hopkins Surgeon & Profess...

Jack Choi

CEO of Anatomage, a company specializing on 3D medic...

Dr. Jeffrey Bauer

Health Futurist, Author & Medical Economist

Peter Salgo

Healthcare Futurist, Emmy Award-Winning Health & Sci...

Ian Morrison

Healthcare Futurist and Author

Joan Lunden

Award-Winning Journalist, Bestselling Author & Healt...

Joe Flower

Healthcare Futurist, Author & Founding Member of Int...

Matthew Higgins

Businessman, Co-Founder & CEO of RSE Ventures

Sofia Elizondo

Co-Founder and Chief Operating Officer, Brightseed

Harj Taggar

CEO of Triplebyte; Innovating the Job Application Pr...

Jason Cohen

Co-Founder & CTO of WP Engine, the Leading WordPress...

Will McLean

Co-founder & VP of Biology & Regenerative Medicine a...
More like Anne