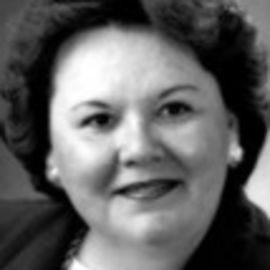 Anne Walker
Inspiring keynote/ seminar messages with a twist of humor since 1975. Emphasis on leadership/ management/ communication skills.
Anne Walker speaks and lives life, always with humor. Realizing that when she said funny things people laughed, Anne learned early in life to laugh at herself. When she prayed in Baptist Training Union thanking God for cabbage, and everyone laughed, Anne knew she was on to something. Not necessarily always trying, she's been making audiences and anyone else willing to listen laugh with her ever since! Anne knows that rubber bands, Ziploc bags and cell phones make life so much better!
Anne has been in the speaking and training business since 1975 and has been a member of the National Speaker's Association since 1987. She has spoken to numerous businesses, agencies, non-profit organizations, governmental entities and associations throughout the United States and England.
Anne conducts one half to a full day long trainings on topics related to managing a business with 100 employees, and working with for-profit, as well as non-profit boards on topics such as governance, "friend and fund" raising, team building and strategic planning.
Anne particularly enjoys 30-45 minute presentations related to:
"Finding The Laughter in Life", "Crazy Things Happen in Community Corrections" and "Leading With Your Head AND Your Heart".
Her services also include one-on-one hourly coaching and consulting for Chief Executive Officers and Executive Directors regarding speaking and leadership.
Related Speakers View all
---
Hoda Kotb

Broadcast Journalist, Television Personality, Author...

Carol Muratore

Business of healthcare

Val McLeod

Inspirational Influencer and Empowerment Speaker and...

Emory Austin

Authority on Leadership, Change & Customer Service

Connie Podesta

Expert in Changing Lives; Author of "Life Would Be E...

James Munton

Author/Deception Expert/Identity Theft Speaker

Jo Umberger

Speaker, trainer, coach and entrepreneur.

Lois Smart

Mother of Elizabeth Smart; Activist, Author, and Edu...

Sheldon Yellen

CEO, BELFOR

Dr. Mollie Marti

Dr. Mollie Marti is a performance psychologist, univ...

Lisa Van Allen

Executive Coach and Spiritual Director to Mission-Dr...

Randy Goruk

Strengthening Leadership Skills - Improving Behavior...

Lorna Kibbey

An engaging speaker who can read audiences and adjus...

Karen Hough

Founder & CEO of ImprovEdge

John Hall

Co-Founder & CEO of Influence & Co.

Bonnie Wallace

"Very" funny lady, with life changing ideas!

Bill Cooper
Joseph Tabers

Engaging Conference Speaker and Interactive Workshop...

Mo Stegall

Global Brand Ambassador, Motivational Speaker, Bests...

Andrea Raquel

Trained Broadcast Journalist / Marketing Pro & Exper...
More like Anne