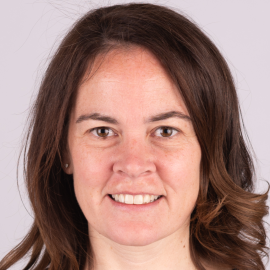 Annie Linskey is a national political reporter focused on the 2020 presidential campaign for The Washington Post.
Before starting at The Post, Linskey was the lead reporter on Democrats for the Boston Globe's Washington bureau during the 2016 campaign.
She reported on the Obama White House for Bloomberg News and BusinessWeek. She also spent a year in Boston covering New England politics for Bloomberg News.
Linskey's first nine years in journalism were spent at the Baltimore Sun, where she covered crime, indicted politicians, gang leaders, City Hall and the Maryland State House. She also briefly wrote a sailing column for the paper.
Linskey grew up in Connecticut and holds a bachelor's degree in political science from Wellesley College.
Videos
---