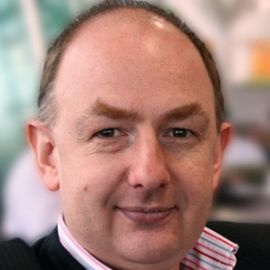 Ant is an Innovation Games Qualified Instructor, Trained Facilitator, Tummeler and one of a new breed of SharePoint 'business technology consultants'. Working with clients to innovate and align technology investments to organisational outcomes whilst changing the way they work through facilitation, visualisation, Serious Games and organisational storytelling.
Known to ask clients repeatedly Why? until they breakdown and admit they just dont know.
Ant consults, coaches and speaks on a range of topics including SharePoint, collaboration, innovation technology platforms, social business and Governance and delivers a number of innovative training and workshop sessions.
Related Speakers View all
---
Mak Man

Dynamic Motivational Speaker and Published Author . ...

Lisa Van Allen

Executive Coach and Spiritual Director to Mission-Dr...

Elijah Ezendu

Award-Winning Business Expert & Software Architect +...

Cathy Sexton - The Productivity Expert

Ignite Your Performance & Accelerate Your Results

Mac Curfman

...because the work is hard!

Richard Janezic

Healthcare, technology and security expert

Eduardo Gonzalez Loumiet, MBA, PMP

Cuban. Entrepreneur. Technologist.

Pam Moore

CEO & Founder Marketing Nutz, Social Business Strate...

Christi Tasker

Social Media Branding Queen and Keynote Speaker

Nicholas de Wolff

Digital Media & Brand Strategy; Economic & Social Tr...

Ian Stirling

Speaker on Business Growth, Franchising and developi...

Mo Stegall

Global Brand Ambassador, Motivational Speaker, Bests...

Micah Solomon

Customer Service & Experience Consultant

Jean Bailey Robor

Jean Bailey Robor, award-winning author and inspirat...

Rick Tumlinson

One of the World's Top Space Visionaries; Founder of...

Ian Alderton

Technology Trends & Innovation

Caspar Berry

Renowned Expert on Risk-Taking and Decision-Making

Loree Draude

Former Naval Aviator and one of the First Female Com...

James Munton

Author/Deception Expert/Identity Theft Speaker

Kamal Hassan

Innovation, business model design, organizational ch...
More like Ant