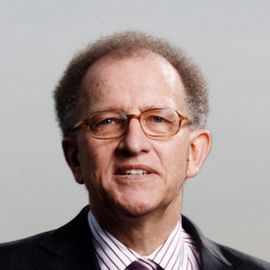 Each year we are buying more planes from Brazil's Embraer, refrigerators from China's Haier appliance maker, smart cell phones from Taiwan's HTC, and gas from Russia's Gazprom. How have these relative unknowns come so far in the world markets so fast? What are they doing right that their Western competitors are doing wrong, and how can Western companies face the intensifying challenges and survive?
With his in depth, inside knowledge of these emerging powerhouses, based on thirty years of working, traveling and investing in emerging markets and extraordinary access to the leading companies, van Agtmael trains his experienced analyst's eye on twenty five of the top emerging giants, taking readers into the executive suites and labs where they are outmaneuvering their Western rivals. Profiling these major players, such as Korean's Samsung Electronics, China's computer maker Lenovo, Brazil's iron ore giant CVRD, and India's Infosys, he divulges their strategies for growth, and also analyses how their rise to dominance will change our lives. His unique insights point the way to how we in the West can capitalize on the opportunities these companies represent while also mobilizing a powerful response to the challenges they present.
Antoine van Agtmael is Senior Advisor at Garten Rothkopf. Prior to joining Garten Rothkopf, he was the principal founder, CEO and CIO of Emerging Markets Management LLC (and later chairman of AshmoreEMM), a leading investment management firm for emerging market equities. He was also a founding director of the Strategic Investment Group. Before founding EMM in 1987, Mr. van Agtmael was Deputy Director of the Capital Markets department of the International Finance Corporation (IFC), where he coined the term "emerging markets." He was also a Division Chief in the World Bank's borrowing operations, Managing Director of Thailand's leading merchant bank TISCO, and Vice President at Bankers Trust Company.
Speech Topics
---
The Global Economy
In this vital speech, visionary international investment manager Antoine van Agtmael -- the pioneer who coined the term "emerging markets" -- pulls back the curtain on the Global Economy. Picking up where Thomas Friedman's The World Is Flat left off, he persuasively demonstrates why we must look beyond our borders to get a better understanding of what is driving the tumultuous change in the Global Economy. By exposing the seismic shifts caused by Emerging Markets and our interconnected economies, Antoine reveals how competitive challenges and investment risks are also being dramatically transformed, while new opportunities are arising for those who are alert to them.
The Emerging Markets Century
A new breed of world leading companies are catching their Western competitors off-guard. House-hold names of today are in danger of becoming has-beens as these more innovative new superstars in the emerging markets claim dominance. Understanding how they have become world-class market leaders, and where they are taking the world economy is crucial to understanding not only the future of globalization, but the future of Western competitiveness.
Related Speakers View all
---
Todd Buchholz

Former White House Director of Economic Policy & CNB...

Daniel Altman

Sports Analytics & Strategy Expert

Calvin Trillin

Author, Columnist, Humorist & Political Satirist

Joseph Stiglitz

American Economist; Professor at Columbia Universit...

James Traub

Global Affairs & Politics Writer

Robert Bryce

Energy Expert, Veteran Journalist & Acclaimed Author

Donald Trump

45th President of the United States; Businessman & T...

Ben Stein

Political Economist, Commentator, Author & Actor

Russell Simmons

Entrepreneur & Philanthropist

Jeremy Rifkin

Leading Global Technologist, Futurist, Authority on ...

David Pogue

Host of NOVA ScienceNow & Yahoo Tech Columnist

Geoffrey Moore

Managing Director, Geoffrey Moore Consulting; Ventur...

Parag Khanna

Leading Geo-Strategist & Author

Gary Hamel

Internationally Renowned Expert on Business Strategy...

Geoff Colvin

Editor & Columnist at Fortune Magazine; Author of "H...

Jack Canfield

Co-Author of "Chicken Soup for the Soul" Series; Pea...

Sir Richard Branson

Businessman, Founder of Virgin Group

Tyler Mathisen

Co-Anchor of CNBC's Power Lunch; Former Sr. Editor a...

Planet Money

NPR's Multimedia Team on the Global Economy

Dambisa Moyo

Global Economist, Author & Investor in the Future
More like Antoine