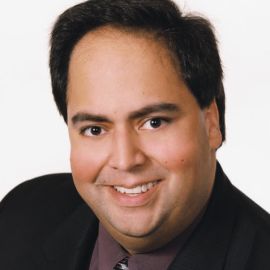 Antony Francis
Vice President of Marketing & Sales at Software Logistics; Making Sense Out of the Senselessness of Social Media
Antony started his speaking career in Buffalo NY during his 6 years successfully selling homes there in the 90s. Antony traveled to other real estate offices teaching agents his philosophy on marketing that helped him climb to being #2 out of 700 agents. Antony was recruited by National Real Estate Speaker Floyd Wickman, in Troy Michigan, as his Business Manager Antony worked with Floyd, helping him improve at every opportunity. Floyd taught Antony how to critique and improve speakers. He was then promoted to VP of Program Development where he designed the marketing plan for introducing programs to real estate agents around the country as well as set up strategic alliances for the company.
He was then recruited by Realtor.com, a division of RealSelect, now Move.com, to work as a National Speaker. He spoke to audiences in all but 5 states ranging from 30-3000 attendees, teaching agents how to better market themselves and their properties with the internet. He also worked as National Sales Trainer for the company and taught internally to the large sales force. He helped pioneer online learning for Realtor.com and wrote the territory management plan the company used. Antony's Speaking skills were used by the company at their largest events both internally and externally.
After being laid off in late 2002, He worked as CEO of RealEstatePowerTools.com, where he spoke at conventions about Real Estate Marketing, and as a technology integration consultant for Coldwell Banker NRT Florida. He then returned full circle to a very successful Real Estate career.
In 2009 after finishing his degree in Organizational Innovations he made the decision to launched Head of Lettuce Media as a company that can help businesses of all sizes learn how to integrate social media and new technologies into their business mix. Antony continues to speak today bringing entertainment and education to any event he is involved with.
Now, he works as vice president of sales and marketing at Software Logistics. He helps businesses with the Internet of Things: Research it, Test it, Build it, and Maintain it. He helps translate that message from the technical to the nontechnical and make sure that all levels of the organization understand the value they bring.
Speech Topics
---
Building your audience in social media
How not to suck at Twitter
Sales and Marketing w/ Social Media
Custom presentations are available
Related Speakers View all
---
Ford Saeks

Business Growth & Internet Marketing & Social Media ...

Candace Reese

The CEO Pundit: Empowerment Speaker, Inspirational C...

David Nour

Social Networking Strategist

Jim Carroll

One of the World's Leading Global Futurists, Trends ...

Pam Moore

CEO & Founder Marketing Nutz, Social Business Strate...

Nicholas de Wolff

Digital Media & Brand Strategy; Economic & Social Tr...

Marty Stratton

Entrepreneur Spirited Speaker; Driven for Your Success!

Lisa Van Allen

Executive Coach and Spiritual Director to Mission-Dr...

Joe Soto

Social Media Marketing Strategist | CEO at One Socia...

Jay Handler

Speaker, Radio Host & Author of "The 8 M's of Market...

Gillian Muessig

Thought Leader in Global Entrepreneurship

Chris Westfall

National Elevator Pitch Champion, Expert on Sales Le...

Chris Houchens

Author of "Brand Zeitgiest"; Marketing and Media Exp...

Jerry Fletcher

CEO of Z-axis Marketing, Inc; Expert Business Speaker

Micah Solomon

Customer Service & Experience Consultant

Ed Rigsbee

Authority on Partnering, Alliances and Business Rela...

Josh Linkner

Five-Time Tech Entrepreneur; Hyper-Growth CEO; NY Ti...

Michelle Courtney Berry

NLP Master Coach & Practitioner for Health and Welln...

Roberto Alas

Reaching and identifying the potential in every sing...

Warren Cass

Social Media Strategist & International Speaker
More like Antony