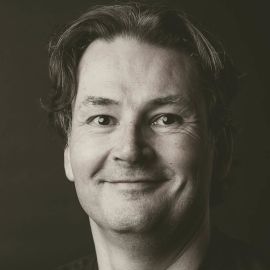 Ten years before Elon Musk wrote his first line of computer code, another young engineer in South Africa was busy writing software on his TRS-80 Model I. In 1978, at the age of 10, Arie Trouw started developing software on the TRS-80 Model I, moving on to Atari, Apple, and PC. He then ran a series of bulletin boards centering on game-theory modification.
Arie is an accomplished serial entrepreneur with a rich history of technological breakthroughs and business successes involving multiple 8-figure exit events. He is a strong believer in decentralization and the creation of the integrated owner/user model. Arie founded XY in 2012.
He currently serves as Chief Executive Officer, Chief Financial Officer, Chief Operating Officer and Chairman of the Board of Directors. Prior to starting XY - The Findables Company, Arie was CEO and Chairman of Pike Holdings. (later sterkly, LLC). Before Pike, Arie served as Chief Technology Officer of Tight Line Technologies LLC. He received his Bachelor of Science in Computer Science from the New York Institute of Technology. Fun Fact: He is a member of one of the first Afrikaans speaking families to emigrate to the US from South Africa in 1976.
Speech Topics
---
Internet of Things (IoT), Data, Networks, Smart Cities, Smart Cars, Technology, Entrepreneurship