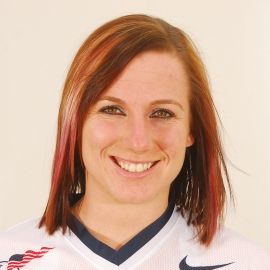 Arielle Martin
Martin, started racing at age 5, competed in her first national race at age 10, and won her first national title at age 14, before turning pro a year later.
She's been intensely training and competing the last four years with one goal in mind: Olympic gold in Beijing next year. BMX as a sport is premiering at the 2008 Olympics, and Martin in intent on being part of the inaugural BMX US Team. In the past two years, she has consistently placed in the Top 3 for various ABA and NBL competitions and is a four-time NBL National Titlist.
"I'm excited to be joining the Go211 Pro Team and sharing my passion for BMX with its community," said Martin.
"We're looking forward to have Arielle join the Go211 professional team of athletes, and for the Go211 community to experience her hard work and dedication to become an Olympian." said Sean M. Aruda, CEO of Go211.com
Go211.com is the leading community and video site for lifestyle sports created by and for action sports athletes and enthusiasts. It's the place to hang with the Pros and friends to get behind-the-scenes video, blogs, photos and podcasts from featured contributors along with other action sports fans. Go211.com offers a broad range of exclusive content submitted directly from the athletes. The current Go211 Pro Team roster includes Donny Robinson, Jamie Bestwick, Danny Kass, Jeremy Jones, Christian Hosoi, Ross Powers, Holly Beck, Clay Marzo, Mary Osborne, Mike Losness, Seth Wescott and Kelly Clark, among others.
Videos
---