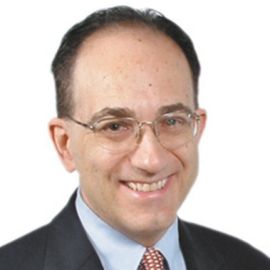 Arnold Sanow, MBA, CSP works with companies and organizations to build stronger customer and workplace relationships by improving oral, interpersonal and organizational communication.
Arnold accomplishes this through keynotes, seminars, training, facilitations, retreats, coaching and consulting.
He focuses on; communication, people skills, persuasion, presentation skills, emotional intelligence, getting along, team building, leadership, customer service, relationship selling, networking and other business and personal development topics.
He has delivered over 2,500 interactive, entertaining, non-boring, thought provoking, and content rich paid presentations to more than 500 different companies, governmental agencies and associations throughout the world (National Automobile Dealers Association; Howard Hughes Medical Institute; Precision Tune Auto Care; SEKO Worldwide; SAIC; National Association of Counties; National Telecommunications Cooperative Association; American Association of Colleges of Nursing; Cable Television Association of North Carolina; Live Nation; Homeland Security; Traylor Brothers Construction; British Telecom; NASA; FBI; Department of Defense; Chrysler; American Association of Medical Colleges; Kaplan Learning; Kaiser Permanente; Ryans Family Steak Houses; Agilent Technologies; Marriott; CDW Corporation; Forever Broadcasting, etc.).
He averages 4.8 to 5.0 out of 5.0 on evaluations and is asked back by more than 90 percent of his clients. He is the author of six books to include, "Get Along with Anyone, Anywhere, Anytime," "Present with Power, Punch and Pizzazz," "Marketing Boot Camp," the "Charisma Card Deck" and CDs such as "Keeping Customers For Life … 37 Proven Solutions." He is a frequent guest in the media to include the CBS Evening News, ABC World Morning News, Wall St. Journal, USA Today, Washington Post, Time Magazine, etc. He has been a National Spokesperson for AT&T and Intuit and is the President of the Business Source, Inc., a business development and training firm since 1985. He is also a former adjunct professor at Georgetown University. Arnold was recently named by Successful Meetings Magazine as one of the top 5 best "bang for the buck" speakers in the USA and was voted best speaker of the year by the Washington DC Meeting Planners International Association as well as by his peers at the National Speakers Association, Washington DC chapter.
Videos
---
Speech Topics
---
Get Along with Anyone, Anytime, Anywhere ... Build Rapport,Relations and Connect
Get Along with Anyone, Anytime, Anywhere … Build Rapport, Relationships and Connect with Customers and Co-Workers – can also be titled, Creating Enduring Connections … Build Rapport, Relationships and Connect
( can be delivered as a keynote, breakout, training or facilitation)
"The #1 Most Important Single Ingredient in the Formula for Success is Knowing How to Get Along and Connect with People" Teddy Roosevelt
Building positive connections, enhancing emotional intelligence and transforming interpersonal skills will boost your bottom line in many ways. You will retain employees, improve morale, get things done, build better teams, enhance managers and leaders effectiveness; improve customer service, win new customers, close more sales, increase job satisfaction and get customers and co-workers singing your praises. This program is based on the book, "Get Along with Anyone, Anytime, Anywhere … 8 keys to creating enduring connections with customers, co-workers …even kids" by Arnold Sanow and Sandra Strauss. We will focus on such topics as; enhancing working relationships and teamwork; building cooperation, likeability and trust; understanding and adapting to different communication styles; how to communicate in a clear, concise and understandable manner; how to avoid misunderstandings; becoming a better listener; eliminating insensitivity, rudeness and incivility; dealing with difficult people; banishing words that destroy relationships; how to say no and give feedback in a nice way; understanding body language; reducing anger; making every meeting, interaction and transaction positive, memorable and special; promoting a positive, productive and profitable organization and more!
"Whatever is broken in your organization cannot be fixed until your employees are" Author of Break all the rules
Teams that Work ... Transform Groups into Teams
Teams That Work … Transform Groups into Teams - (can be delivered as a keynote, breakout, training or facilitation)
Everything is changing faster than ever before. Everyone is doing more with less. And in this fast pace world team relationships suffer. Miscommunication, misunderstandings, misperceptions, conflicts, internal and external strife and stress can play havoc with teams. As the Vice President of Southwest Airlines stated, "It doesn't matter whether its two full-time jobs; four or twelve that one person has to do. Our productivity is the result of the trust we have with each other. If you have the right trust, working relationships, teamwork, environment and positive communication, the work gets done." Arnold Sanow will work with the participants to show them how to build stronger teams by enhancing workplace relationships and improving the workflow process. The communication strategies the participants will learn are the key for a more positive, productive and profitable organization. Specifically you will walk away with: (please note, the actual topics will be based on the clients challenges, needs, concerns and the time available)
How to build cooperation, rapport, relationships and connect with team members (communication styles exercise assessment tool)
Guidelines and Ground Rules top teams follow
Benchmarks: Top company team building philosophies
12 Communication Do's and Don'ts
How to SOFTEN your Image to make your more approachable, likeable and trustworthy
How to say "NO" and give feedback in a positive and nice way
5 ways to avoid misunderstandings that destroy teams
3 key factors that build trust within a team
6 keys to get everyone singing your praises
12 steps to make team meetings more effective
7 step process for reducing and resolving conflicts
Characteristics and traits of the best working teams
Working with Emotional Intelligence ... What it is and Why it Matters to You
Working with Emotional Intelligence … What it is and Why it Matters to You (can be delivered as a keynote, breakout, training program or facilitation)
According to a Harvard and Stanford University study, only 15% of your success in working effectively with people will be due to your technical skills and 85% will be due to your ability to connect, get along and your emotional intelligence.
Emotional Intelligence is the ability and skill of leaders and their employees to understand and manage themselves and their emotions. Experts say it can make or break careers and elevate executive leadership to higher levels of success. So what are the best moves and worst emotional pitfalls you can make? Learn from executive coach and nationally acclaimed author Arnold Sanow what it is and why it matters to the success of executives, employees and the companies they work for.
You've studied The 7 Habits of Highly Effective People, One Minute Manager, Who Moved My Cheese. You've tried assertiveness training, team boot camps, left-brain/right-brain theories, communication skills; now study emotional intelligence: the ability to gather data from your emotions and the emotions of others and translate that into useful information.
What makes it different from all the other theories? Research throughout the past two decades indicates that emotional intelligence is a key factor to career and company success and overall happiness.
Emotional Intelligence can be further described as "a form of social intelligence that involves the ability to monitor one's own and others' feelings and emotions, to discriminate among them, and to use this information to guide one's thinking and action."
Various research sources build a case for improved EI in the workplace, because it contributes to the bottom line. From small companies to large organizations, EI helps with employee satisfaction and retention. Training dollars a
Winning Presentation Skills – Put Power, Punch and Pizzazz into Your Presentations!
(can be delivered as a keynote, breakout, training program or facilitation)
Project poise and professionalism ... Captivate your listeners ... Persuade people to act on what you say ... Develop comfort and confidence
Whether you speak to one person or a group of 100, getting your message out in a clear and concise manner is essential to your success. People who speak well are perceived to be smarter, more competent, likeable, trustworthy and confident.
The purpose of this workshop is to help you learn how to develop and deliver high impact presentations. It is designed for people like yourself who make presentations on an occasional basis. It covers the basic skills necessary for you to effectively develop and deliver the presentations you are asked to do in your job.
We will cover such areas characteristics of successful presenters; 12 most common mistakes presenters make; 5 steps to deal with 'speakers anxiety'; how to build instant rapport and connect with your audience; planning your presentation; 6 dynamic ways to open your presentation; 15 ways to keep your audience's attention; how never to 'be boring' again; how to get and use humor; use of audio visuals; 10 key elements all PowerPoint presentations must have; effective use of body language; 7 strategies for closing your presentation, videotaping(optional) and much more.
The workshop format includes group discussions and individual and group exercises designed to help you learn presentation skills. Depending on the time and format of the session you will develop a presentation and present a segment of it during the workshop. Your fellow participants will be your audience during your practice session. You will get constructive criticism from the instructors and the participants. In addition each presentation will be videotaped (optiona)
Keeping Customers for Life ... Create a WOW Customer Experience
Keeping Customers for Life … Create a WOW Customer Experience Can also be titled, What Customers Love ... Create a WOW Customer Experience
(can be delivered as a keynote, breakout, training program or facilitation)
The only way to differentiate yourself and become less of a commodity in the marketplace is through exceptional customer service. The quality of your customer service more than any other factor determines the level of approval customers gives you and your organization. This session will provide you with proven strategies and solutions to help you retain your current customers, get positive word of mouth, enthusiastic referrals and a "wow" feeling about you and your services.
Specifically participants will learn; 6 key ingredients to keep customers for life and get them singing your praises; what other companies and organizations do to succeed with their customers; 15 easy things you can do now to keep customers, what does good customer service really mean; turning moments of truth into moments that are memorable; making every meeting and transaction positive memorable and special and more …
We spend 5 times more trying to get new customers than we do to keep the ones we already have. This session will show you how to build customer relationships and a culture of customer care.
Related Speakers View all
---
Jeff Tobe

Customer Experience Expert

Conor Cunneen

James Joyce meets Tom Peters- Substance with Humor

Scott McKain

Customer Experience Expert & Best-Selling Business A...

Ty Bennett

Best-Selling Author & Leadership Expert

Patrick Galvin
Mimi Donaldson

Speech Coach & Author of "Negotiating for Dummies" a...

Tony Alessandra

Premier Communications Expert; Author of "The Platin...

Jerry Fletcher

CEO of Z-axis Marketing, Inc; Expert Business Speaker

Dave Lieber

Speaker, Columnist & Yankee Cowboy humorist

Shep Hyken

Customer Service & Experience Expert; New York Times...

Jones Loflin

Internationally-Recognized Author & Speaker on Chang...

Amanda Gore

CEO, The Joy Project; Hall of Fame Motivational Spea...

Chip Eichelberger

Peak Performance, Motivation & Sales Strategist

Gayle Cotton

Bestselling Author, Keynote Speaker, Executive Coach...

Dianna Booher

Communication Expert & Chief Executive of Booher Res...

David McLauren Ph.D.

Increase profit and productivity through diversity. ...

Wally Hauck

Source of Insight for Leaders, Expert in Building Tr...

Seth Mattison

Co-Founder & Chief Movement Officer of Luminate Labs...

Mark Jeffries

Communication Consultant, Presentation Coach, Emcee ...

James D. Feldman, CSP, CITE, CPIM, CPT

Jim is a Innovation and Meaningful Memories Customer...
More like Arnold