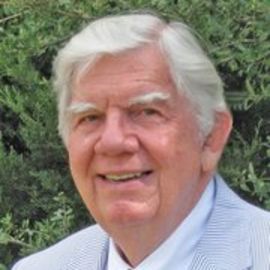 Art (Almost Andy) Fettig
A hit as "Almost Andy" at recent (2009) Mayberry Days parade Stand-Up comedy, Andy Griffith Playhouse.
Art (Almost Andy) Fettig, CSP is an Emeritus NSA Speaker with 35 years of professional motivatioal-humorist experience. He has an all new humor presentation to add laughter and fun to conventions and corporate meetings. A dead-ringer Andy Griffith look alike, he will not only bring fun and excitement to your luncheon or dinner banquet but he will also cooperate and mingle and provide photo opportunities too. At the recent Mayberry Days Festival at Mt. Airy, NC, Art walked and rode in the parade and provided photo ops for hundreds of attendees plus he was warmly received while appearing at their popular variety shows at the Andy Griffith Play House doing stand up comedy.
He was awarded the designation CSP, Certified Speaking Professional in 1980. In 2002 The National Safety Council presented him with their highest honor given to an individual, The Distinguished Service To Safety Award for his contribution to the field of safety.
Art served in the U.S. Army in Korea in 1951 and was awrded the Combat Infantryman's Badge and The Purple Heart.
Author of dozens of books his latest are The Old Man and the CD. A musical novel. (2009) Wired Hillsborough a philosophical photo book. (2009) Round Hillsborough (2008), others are The Three Robot positive living series for children. How To Hold An Audience In The Hollow Of Your Hand, Selling Lucky, Winning the Safety Commitment, Mentor-Secrets of the Ages and dozens more.
Related Speakers View all
---
Ric Newell

I work with transportation companies who want to sho...

Pastor Rick Warren

Pastor & Author of "The Purpose-Driven Life"

Renee Lee Rosenberg

An engaging motivator who encourages forward progress

Mike Matte

Leadership secrets of an accomplished and inspirati...

Chad Hymas

World-Class Wheelchair Athlete & Best-Selling Author

Eric Trogdon

Ex-Hostage Negotiator, Park Ranger and Zoo Keeper br...

Steve Rizzo

Hall of Fame Motivational Business Expert & Former N...

Larry Winget

TV Personality, International Speaker and Author

Mike Rayburn

Thought Leader, Artist & Entertainer

Joel B. Goodman

Acclaimed by The Hollywood Reporter as an "Indie Com...

Mark Fournier

3-Time EMMY Award-winner; Founder of Ucoach Universi...

Rolfe Carawan

President of LifeMatters International; Accountabili...

Apollo Robbins

Sleight-of-Hand Artist and Self-Described Gentleman ...

Dee Snider

Daniel "Dee" Snider is an American singer-songwriter...

Rick Tamlyn

Author of "Play Your Bigger Game" and motivational s...

Rye Barcott

Co-Founder & CEO of With Honor, Veteran and Author o...

Charles Marshall

Humorous Motivational Speaker & Author

Sheldon Yellen

CEO, BELFOR

Ben Kacyra

Ben Kacyra is the founding director of CyArk, a nonp...

Blaise Winter

Blaise Winter is living proof of the POWER OF MIND A...
More like Art