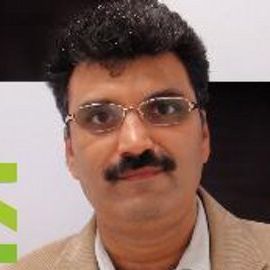 Arun Mehra
Co-CEO, Talenthouse
Arun Mehra is presently the Chief Executive Officer with Talenthouse India, an online platform pioneering in creative collaboration.
Talenthouse India is a joint venture with Reliance ADA Group and Talenthouse Inc., U.S. It's a platform providing opportunities to the world's creative community. A leading platform for creative collaboration, providing artists opportunities for recognition and compensation
Arun took on the challenge of driving this completely new business, in a virgin territory of creative crowdsourcing. A veteran in the field of digital space he understood that if era one was information, era two was networking then now is the era of collaboration. With this learning and belief in the collaboration on web without boundaries and his ability to adapt in completely new environment, he is pioneering this first of its kind social media engagement platform.
Having learnt the ropes in his formative years working with some of the best global media houses in sales and marketing roles, he had the faith and belief of his mentors in Reliance ADA Group to usher upon him this stimulating role.
Related Speakers View all
---
Alex Salkever

Futurist, Author of "The Driver in the Driverless Ca...

Reed Shaffner

Co-Founder & Co-CEO, Workpop

John Ball

Founder & Managing Director, Steamboat Ventures

Sean Brecker

CEO, Headspace

Sam Teller

Managing Director & Co-Founder, Launchpad LA

Jamie Kantrowitz

Mentor, Launchpad LA

Steve Pomerantz

Co-Founder, Tuition.io

Brendon Mcqueen

Co-Founder & CEO, Tuition.io

Amos Pizzey

Co-Founder & Co-CEO, Talenthouse

Roman Scharf

Chairman & Co-CEO, Talenthouse

Kunal Anand

Co-Founder & CTO, Prevoty

Julien Bellanger

Co-Founder & CEO, Prevoty

David Asarnow

Principal, Craton Equity Partners

Matt Sandler

Co-Founder & CEO, Chromatik

Zach Frechette

Co-Founder & CEO, Quarterly

David Norris

Founder & CEO, MD Insider

Paul Bricault

Founder & MD, Amplify.LA

Michael Todd

Co-Founder & CTO, Victorious

Mike Townsend

Co-Founder, HomeHero

Kyle Hill

Co-Founder, HomeHero
More like Arun