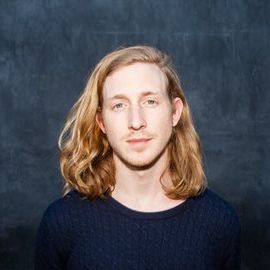 Asher Roth is a white suburban rapper who broke through to mainstream success in 2009 with his commercial debut single, "I Love College."
Born on August 11, 1985, in Morrisville, PA, a predominantly white suburban community of 10,000 people located northeast of Philadelphia, he began rapping as a high-school teenager and later began to develop a fan base while attending West Chester University, thanks largely to social networking websites such as MySpace and Facebook. His early releases include the 2006 mixtape album Believe the Hype.
Rap industry businessmen Scooter Braun (of the label Schoolboy Music) and Steve Rifkind (SRC Records) took notice of his talent and signed him to a major-label recording contract with Universal Music Group. In 2008 Roth began drumming up interest in himself on the underground rap scene with The Greenhouse Effect Mixtape. Hosted by Don Cannon and DJ Drama of the renowned Gangsta Grillz mixtape series, The Greenhouse Effect Mixtape was released online as a free download on The Daily Kush, a multimedia blog set up to promote Roth. In 2009 he released his commercial debut single, "I Love College," a party rap novelty hit that went all the way to No. 12 on the Billboard Hot 100.
Videos
---