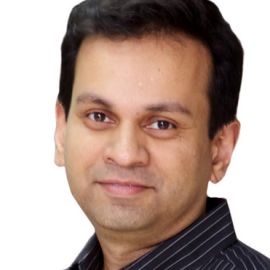 Asif Saleh
Senior Director,of Strategy, Communications & Capacity at BRAC
Asif Saleh is the senior director of strategy, communications and empowerment for BRAC and BRAC International. He oversees advocacy, information and communications technology, communications and the social innovation lab. He also leads the empowerment cluster, which includes migration, human rights and legal aid services, the urban development programme and the skills development programme.
Prior to joining BRAC in 2011, Mr Saleh was an executive director at Goldman Sachs and also worked at GlaxoWellcome, NorTel and IBM.
Upon his return to Bangladesh in 2008, he worked as a policy specialist for the UNDP-funded Access to Information Programme (A2i) at the Prime Minister's Office.
Mr Saleh is the founder of Drishtipat, a global organisation with chapters across the globe focusing on human and economic rights of Bangladeshis. He was recognised for his work by Asia Society's Asia 21 programme in 2008, the Bangladeshi American Foundation in 2007, and was selected as an Asia 21 Fellow in 2012. He was selected to be a Young Global Leader by the World Economic Forum in 2013.
Mr Saleh holds a bachelor's degree in computer science and an MBA in management from NYU Stern School of Business.
He is a member of the board of director for BRAC Net and IPDC, one of the oldest financial institutions in the country. He also chairs BRAC IT Services Limited. He is a board member of multiple non-profits, such as 1 Degree Initiative, Spreeha, Institute of Informatics and Development. Mr Saleh is a member of the advisory council of the Public Interest Registry and a 2013 mentor of the Unreasonable Institute.
Videos
---