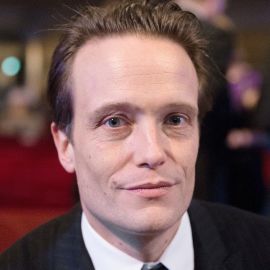 August Diehl is a German actor, primarily known to international audiences for playing Gestapo major Dieter Hellstrom in Quentin Tarantino's "Inglourious Basterds" and Michael "Mike" Krause, Evelyn Salt's husband, in the movie "Salt". He is also known for his leading roles in the films "The Counterfeiters" (2007), "The Young Karl Marx" (2017), and Terrence Malick's "A Hidden Life" (2019).
He has earned numerous awards for his work, including Best Performance by an Actor in a Leading Role by the German Film Awards, Best Young Actor by the Bavarian Film Awards, and Best Actor for his work in "Hamlet" with Nestroy Theatre Awards.
In 2000, Diehl was named one of European film's "Shooting Stars" by the European Film Promotion. In 2006, Gala magazine named him "the most important German actor of today."
Videos
---