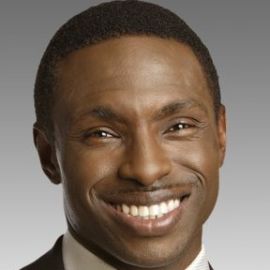 Johnson finished the season with a 16-2 mark and was named Western Conference Coach of the Month for April after guiding the Mavericks to their highest win total for that month in team history (10-1 mark).
He was also named Western Conference Coach of the Month in November of 2005, becoming the first coach in league history to win the award in his first two full months of coaching. Johnson picked up the award again in January 2006 and was later named NBA Coach of the Year for 2005-06.
Johnson won 66 of his first 82 games, which was four more wins than any other coach in league history had through 82 games. He was also the fastest coach to reach the 50-win mark (62 games) and coached the Western Conference in the 2006 All-Star game. Last season, Johnson guided Dallas to a franchise-high tying 60 wins and its first appearance in the NBA Finals.
Johnson began the 2004-05 season as an assistant coach after retiring as a player on October 28, 2004. In 16 NBA seasons, he averaged 8.4 points, 5.5 assists, 1.7 rebounds and 25.3 minutes played in 1,054 career games.
On March, 28 2003 as a member of the Mavericks, Johnson became the 75th player in league history to play 1,000 career games. At 5-11, he joined Calvin Murphy as the only other player under 6-feet in height to reach that milestone.
Known as "The Little General" for his on-court leadership and diminutive stature, Johnson helped guide the San Antonio Spurs to an NBA Championship in 1999. He is still the Spurs' all-time leader in assists and ranks 28th in NBA history in that same category.
Johnson played his final two collegiate seasons at Southern University in New Orleans. In addition to leading the NCAA in assists in each of his two years at Southern, Johnson was also named the Southwestern Athletic Conference Player of the Year and the MVP of the conference tournament as both a junior and senior. He still owns several NCAA Division I records, including most assists in a single game, the highest single season assist average and the highest career assist average.
Despite his numerous amateur accolades, Johnson was not selected in the 1988 NBA Draft. He started his professional career playing with the Palm Beach Stingrays of the United States Basketball League before signing as a free agent with the Seattle Supersonics on August 2, 1988.
Johnson changed teams six times during his first six seasons in the NBA. It wasn't until his fourth different stint with San Antonio in 1994-95 that he was able to finally settle down. Johnson stayed with the Spurs through the end of the 2000-01 season before signing as a free-agent with Denver on August 19, 2001.
The Mavericks originally acquired Johnson in a mid-season trade with Denver on February 21, 2002. Over one-and-a-half seasons with Dallas, Johnson appeared in 65 regular season games and helped the team by assisting the coaching staff during the 2002 and 2003 playoffs.
In the summer of 2003, Johnson was part of an eight-player trade between Dallas and Golden State. After playing the 2003-04 season with the Warriors, Johnson signed with the Mavericks as a free agent on September 9, 2004.
Johnson married his wife Cassandra in July of 1991 in New Orleans. They have two children, Christianne and Avery Jr. He has a strong passion for men's ministry, and financially and spiritually supports many church programs in New Orleans, Houston and Dallas. His motivational speeches are in high demand at churches and schools across the nation. In October 2005, he was co-host of the Katrina Rescue Ride to benefit the Salvation Army and the Red Cross' relief efforts of the victims of Hurricane Katrina.
Johnson serves as a member of the board of directors of Project Turn Around, a faith based organization dedicated to address the social needs of urban youth and their families in the Dallas area. He also serves as member of the board of directors of Hunger Busters, an organization dedicated to bring a freshly made meal with compassion to hungry and homeless people on the streets of Dallas.