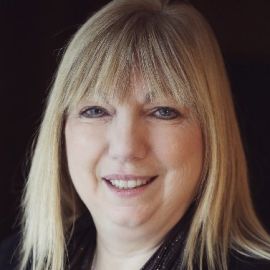 Ayelet Baron
An innovator and speaker on how to build thriving 21st century organizations & the future of work and life
Ayelet Baron helps people thrive – she is a global strategist who speaks, writes and consults people and organizations to gain a 21st century edge. Today Ayelet is at the forefront of fixing what's broken in business and transforming organizations.
Ayelet is focused on pioneering more people-centered ways to work that leverage new ways to connect, collaborate, partner and innovate. By accelerating connected networks and being a thought leader around innovation and collaboration, Ayelet brings people and ideas together. For more than a decade, Ayelet climbed the corporate ladder at tech giant, Cisco Systems where she held a number of global, executive roles focused on growth strategy, led strategy and competitive positioning.
Speech Topics
---
Tapping into Real Innovation in Radical Times
Albert Einstein put it brilliantly: "Problems cannot be solved at the same level of awareness that created them." We live in interesting times where how we work, whom we partner with and our ability to create new products and service offerings is changing. While many organizations still use 20th century management practices, others are achieving dramatic results by redefining their business. Research shows that organizations that embed innovation in their culture are more likely to have breakthrough solutions, especially when they ask critical questions to address their challenges. How do you experiment? How do you incubate ideas? How do you fail? What level of risk are you willing to take? How are decisions made? Don't get paralyzed by the degree of change. Get energized. Learn how to create market opportunities and break away from traditional competitors. In this keynote, Ayelet Baron shows how to unlock real innovation and describes the 21st century leadership practices that pave the way for a prosperous future.
Future of Work: How to Build Thriving 21st Century Organizations
Are You A 21st Century Leader?