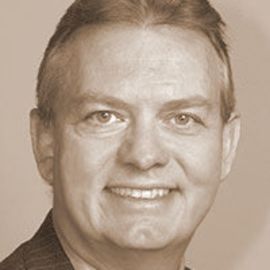 B.J. Weber
New York Fellowship Founder - Former Yankee Chaplain
Rev. William John (B.J.) Weber has lived and served in New York City since 1979. Upon first coming to Manhattan, B.J. started a street ministry, where for five years he served in rescue and recovery efforts with addicts, prostitutes, teenage runaways and the homeless, while co-pastoring a mission church in Times Square.
In 1984, B.J. founded the New York Fellowship, an interdenominational ministry, which provides spiritual direction, counseling and pastoral care to leaders in the business and professional communities of the New York City area.
For more than a dozen years, B.J. served as Chaplain for the World Series Champion New York Yankees. He is the co-founder of more than 25 inner-city ministries, including the East Harlem Little League, Youth Impact, Pregnancy Help, Brooklyn Little League, and Kids to Camp Program. He also was co-founder of the Amistad Mission Clinic and Orphanage in Bolivia, and has been the catalyst for launching other endeavors that reflect Christ's love for those in need.
B.J. has been the volunteer chaplain at his local Engine 16 and Ladder 7 Firehouse, in midtown Manhattan, ever since that firehouse lost 9 men on September 11, 2001. B.J. provided immediate counseling to the families of those who died, as well as long term friendship and counseling to the firefighters who lost their friends and colleagues. He has led its memorial service every year since that time.
B.J. Weber is an ordained minister, attended the Presbyterian Seminary in Dubuque, Iowa, and graduated with a B.S. in psychology at Iowa State University in 1971. During seminary, he lived for six years as a non-vowed monk, attached to the New Melleray Trappist Monastery in Iowa, where upon a casual visit to buy their homemade bread, he first came to faith in Christ. He worked and lived for those seminary years in relationship with their sister Trappistine convent, Our Lady of the Mississippi Abbey, whose chaplain, as well as the abbess, provided spiritual direction and mentoring during B.J.'s early years in faith.
Since 1980, B.J. has been married to his wife, Sheila, a journalist and public relations consultant, who has also been vitally instrumental in the founding and managing of the New York Fellowship. They run a hospitality house in midtown Manhattan, which serves visitors from all over the world and hosts ongoing dinners and outreach events. They have a grown son and daughter.
Related Speakers View all
---
Steve Largent

Retired American Football Player & Former Member of ...

James Ryle

Founder of TruthWorks Ministries

David Aikman

Best-selling author & former TIME Magazine Sr. Corre...

Cal Thomas

Syndicated Columnist, Pundit, Author & Radio Comment...

Jim Morris

Known for His Brief MLB Career & Subject of Disney's...

Dave Dravecky

Former Professional Baseball Player; Cancer Survivor...

James Brown

Sportscaster, Known for CBS's "The NFL Today" and Sh...

Mike Glenn

Pastor, Brentwood Baptist & Author

Glenn Wagner

FutureLead Founder & President

Lt. General Jerry Boykin

Jerry Boykin joined what would become the world's pr...

Danny Wuerffel

Heisman Trophy-winning Quarterback & Philanthropist

Buster Soaries

Senior Pastor of First Baptist Church, Lincoln Garde...

Bob Hamer

Former FBI Undercover Agent, Author of The Last Unde...

Bob Westfall

Author & CEO of Leading Major Gift Fundraisers

Norm Mintle

Leader, Educator, Media Executive

Josiah Bancroft

Director of Missions for World Harvest Mission

Kirk Cameron

Actor Best Known for "Growing Pains," "Left Behind" ...

Erik Rees

Leads S.H.A.P.E. Discovery & Life Purpose, Saddlebac...

Dale Beaver

Former Winston Cup/Nextel Cup Chaplain

Bob Lenz

Author, Advocate, Founder & President of Life! Promo...
More like B.J.