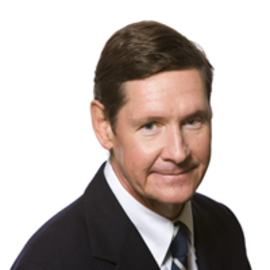 Baker Spring
F.M. Kirby Research Fellow in National Security Policy.
Baker Spring is the F.M. Kirby Research Fellow in National Security Policy at The Heritage Foundation.
Spring specializes in examining the threat of ballistic missiles from Third World countries and U.S. national security issues. In 2005, he developed "Nuclear Games, " a table-top exercise to show diplomats from Australia, China, India, Japan, Russia and South Korea the realities in a world where many nations, including rogue states such as North Korea, have nuclear weapons.
Spring demonstrated how missile defense systems can strengthen stability and promote peace in such a world. Based on its success, Heritage hosted the first war-gaming exercise on energy security in December 2006.
Spring also was instrumental in defeating the Anti-Ballistic Missile (ABM) Treaty earlier in the decade. Spring argued that the 1972 pact was worthless because the treaty's other signing party, the Soviet Union, no longer existed – which meant that the United States could go all out and create a missile defense system. "The ABM Treaty simply didn't reflect today's geopolitical realities," Spring said in a 2002 interview. "When we signed it, Leonid Brezhnev was running the Kremlin, the Cold War was at its height, and U.S-Soviet missile were pointed at each other."
In 2003, Spring received the prestigious Dr. W. Glenn and Rita Ricardo Campbell Award for his work. The award is given annually to the Heritage employee who delivered "an outstanding contribution to the analysis and promotion of a Free Society."
Spring began studying missile defense issues while researching the SALT II Treaty as a Republican National Committee intern in the 1970s. He later served as a defense and foreign policy expert for Sens. Paula Hawkins (R-FL) and David Karnes (R-NE). He joined Heritage in 1989.
A graduate of Washington and Lee University, Spring received his master's degree in national security studies from Georgetown University.
Related Speakers View all
---
Ray Walser, Ph.D.

Senior Policy Analyst.

Rich Tucker

Senior Writer.

Charles "Cully" Stimson

Chief of Staff and Senior Legal Fellow.

Jack Spencer

Senior Research Fellow, Nuclear Energy Policy.

James Sherk

Senior Policy Analyst in Labor Economics.

Derek Scissors, Ph.D.

Senior Research Fellow.

Brett D. Schaefer

Jay Kingham Fellow in International Regulatory Affairs.

Paul Rosenzweig

Paul Rosenzweig, who helped craft policy and strateg...

James M. Roberts

Research Fellow For Economic Freedom and Growth.

James Phillips

Senior Research Fellow for Middle Eastern Affairs.

Israel Ortega

Editor of Libertad.org and Spanish Media Associate.

David B. Muhlhausen, Ph.D.

Research Fellow in Empirical Policy Analysis.

Derrick Morgan

Vice President, Domestic & Economic Policy.

Robert E. Moffit, Ph.D.

Robert E. Moffit, a seasoned veteran of more than th...

Ambassador Terry Miller

Director, Center for International Trade and Economi...

Ken McIntyre

Marilyn and Fred Guardabassi Fellow in Media and Pub...

Matt A. Mayer

Visiting Fellow.

Walter Lohman

Director, Asian Studies Center

Paul Larkin

Senior Legal Research Fellow

David W. Kreutzer, Ph.D.

Research Fellow in Energy Economics and Climate Change.
More like Baker