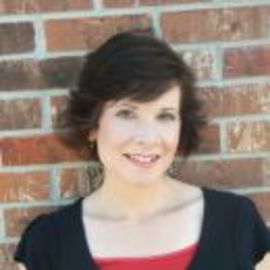 Barb Wise
Co Founder of Wise Choices
When you meet Rick and Barb Wise, there is no way to tell Barb is HIV+. In fact, Barb did not know her status when she met Rick. They were both 27 years-old, in love and headed towards marriage. Since Barb had a sexual past and Rick was a virgin, Barb privately decided to get tested for HIV/AIDS. The night Barb learned she was HIV+, the impact of her earlier choices became overwhelming. Not able to stop crying and wanting to be truthful and upfront, Barb decided the next day she would tell Rick the results. He was a wonderful guy and he deserved to know. She feared he would be gone. Instead, Barb's HIV+ status became a catalyst to reveal the depth of Rick's unconditional love.
Today, as Rick Wise emerges from the audience over thirteen years later to re-enact his commitment of life and love to Barb, audiences are overcome with emotion. Rick and Barb's reality becomes a vehicle to picture the truth that lives surrendered to hope can produce a love strong enough to endure in the midst of any uncertainty.
Rick and Barb Wise are nationally recognized speakers who present their unique story in a way people of every age and background can understand at a personal level. Rick and Barb founded WiseChoices with the goal of impacting hearts and culture on the issues of building healthy relationships, delaying sex until marriage, strengthening marriage, promoting fatherhood and educating on HIV/AIDS. Their story has been circulated throughout the world via abstinence curriculums, radio programs and the WiseChoices DVD. Their video, available in English, Spanish, and Russian, has been used extensively including on national TV in Uganda and Hungary. Rick and Barb's ability to be real, vulnerable and hopeful have opened doors for them to speak to thousands of people at schools, teen groups, seminars and conferences.