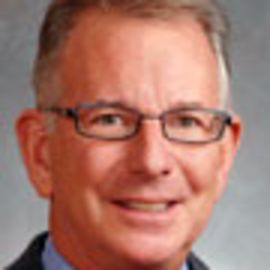 Barton Alexander
Chief Corporate Responsibility Officer Molson Coors Brewing Co.
Bart champions and reports Molson Coors' global commitments to ethical performance, alcohol responsibility, sustainability and community investment, what the company calls "Our Beer Print." Under his watch, Molson Coors achieved listing on the Dow Jones Sustainability Index and was recognized by the Carbon Disclosure Project as an S&P 500 leader in both transparency and performance. Nine in ten people at Molson Coors believe that the company is responsible about environmental issues and in the community, a major driver of world-class employee engagement at the company.
Before joining the beer industry, Bart held senior positions in economic development and human services at the federal, state and local levels. He has a particular interest in the convergence of public and private sector values and responsibilities in societies around the world. Even as governments face challenges of demonstrating their accountability and cost-effectiveness in achieving promised outcomes, businesses face issues of sustainability and inclusiveness. In both developed and emerging economies, the roles of corporations, governments, and civil society organizations face reinvention.
Bart is a magna cum laude graduate of Harvard, with a concentration in comparative government. He holds a masters degree from the London School of Economics with a focus on health and social policy and economics. He later served as a Senior Executive Fellow at the Harvard Kennedy School and completed the Harvard Business School course in Corporate Social Responsibility. Bart actively participates in civic affairs, including leadership roles with local, national and international NGOs.