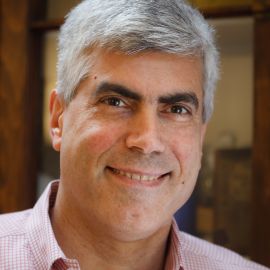 Bennett Levitan
Director of Epidemiology at Janssen R&D Pharmaceutical Companies of Johnson & Johnson
Bennett Levitan, MD-PhD, is Director, Epidemiology at Janssen R&D Pharmaceutical Companies of Johnson & Johnson. He introduced state-of-the-art patient-focused benefit-risk assessment to Janssen and has led numerous teams in preparation of benefit-risk assessments for regulatory submissions and health authority advisory meetings. He has co-led cross-disciplinary teams to implement processes to support growing regulatory requirements for development and post-approval benefit-risk assessment. Dr. Levitan has published widely on both theoretical and pragmatic aspects of patient-focused benefit-risk and is a frequent speaker on the topic. He co-led development of the PhRMA Benefit Risk Action Team (BRAT) Framework for drug benefit-risk assessment. He serves on several PhRMA committees that influence policy in this field and on numerous international groups that focus on benefit-risk methods and policy including the ISPE Benefit Risk Assessment, Communication and Evaluation (BRACE) team and the DIA Benefit-Risk Group, and he is on the steering committee for the Medical Device Innovation Consortium (MDIC) Patient-Centered Benefit-Risk Project. He received his BSc in electrical engineering from Columbia University in New York and his MD-PhD in bioengineering from the University of Pennsylvania.
Related Speakers View all
---
Dr. Anthony Fauci

Director, National Institute of Allergy and Infectio...

Jerry Avorn

Professor of Medicine at Harvard Medical School; Stu...

Thomas Insel

Neuroscientist and Psychiatrist; Former Director of ...

Toby Cosgrove

Former CEO & President at Cleveland Clinic

Marty Makary, M.D.

Healthcare Futurist, Johns Hopkins Surgeon & Profess...

Richard Besser

President & CEO of the Robert Wood Johnson Foundatio...

Adewale Troutman, MD, MPH, MA, CPH

President, American Public Health Association (APHA)...

Jack Choi

CEO of Anatomage, a company specializing on 3D medic...

Dr. Francis Collins

Director of the National Institutes of Health (NIH)

Efrem Castillo

Chief Medical Officer of United Healthcare Medicare ...

John Mattison

Chief Medical Information Officer & Assistant Medica...

Dr. Aenor Sawyer

Orthopedic Surgeon; Associate Director of Strategic ...

Lisa Cooper

Professor, John Hopkins University of Medicine

Erica Weirich

Founder, Global Health Research Foundation

James Reinertsen

Head of The Reinertsen Group, Expert on Clinical Qua...

Dr. Joel Selanikio

Award-Winning Physician, Health & Technology Activis...

Chris Seper

Digital Media Entrepreneur, Founded MedCity Media, P...

Giovanni Colella

Co-Founder & CEO at Castlight Health

Lucien Engelen

Director of the REshape Center

Amanda Parsons, M.D.

Vice President of Community & Population Health at M...
More like Bennett