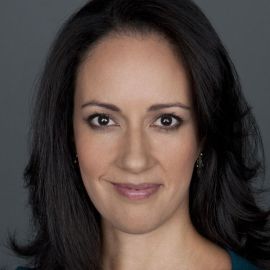 Bernadette Aulestia's job is to put HBO on users' laptops, tablets, and smartphones, particularly if they don't have a traditional cable subscription. In the digital video industry, where every company that could partner is also a competitor, Aulestia has to forge these relationships diplomatically. In December 2016, she made a deal with Amazon for it to sell HBO directly to Prime members.
The partnership helps HBO reach customers who want the convenience of watching Game of Thrones via Amazon Video without having to manage another account, app, or bill. In return, Amazon receives an additional enticement to sell Prime—and another tool to threaten Netflix. Any HBO shows that Prime members watch will boost Amazon's streaming traffic totals, a key metric used by analysts to measure vitality. Aulestia's efforts have also brought HBO to Microsoft's Xbox, Sony's PlayStation Vue, and Sling TV, and in 2016, subscribers to HBO Now, its app for cable cord cutters, tripled to 2 million, making it a hit in the new streaming world.
Videos
---
News
---
Bernadette Aulestia | Variety
Click here to view Bernadette Aulestia's full profile including phone, email, credits and more. Want to see projects Bernadette Aulestia is developing?