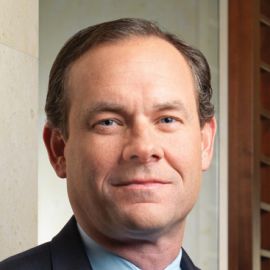 As a co-founder of Envestnet and Chief Executive of Envestnet Wealth Solutions, Bill Crager drives the development of our innovative financial wellness solutions and is responsible for the market growth of its comprehensive wealth management platform, which supports over 3,500 financial enterprises and more than 92,000 financial advisors, who collectively manage over $2.8T in assets.
Most recently, Crager served as the President of Envestnet and helped to lead the firm's platform, product and marketing strategy, as well as the company's relationship engagements. Along with Envestnet Chairman and CEO Jud Bergman, he has been a driving force behind a firm that has become the leading managed solutions service provider in terms of total platform assets and number of financial advisors served. Crager and the team at Envestnet were first in the managed solutions industry to think more globally about how to streamline an independent advisor's practice by offering a broad range of fee-based products side-by-side through an easily accessed, open-architecture portal. He was also named the 2015 Industry Pioneer by the Money Management Institute, the organization's highest honor.
Before joining Envestnet, Crager served as a Managing Director at Rittenhouse Financial Services. There, he developed a widely recognized initiative that integrated value-added investor communications with a technology-driven client service platform. Crager is a graduate of Fairfield University, where he dual- majored in Economics and English, and currently serves on its Board of Trustees.
Videos
---