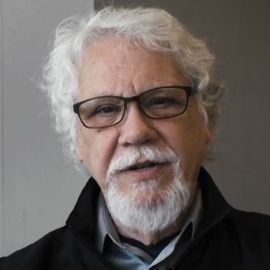 Bill Dresselhaus
President & CEO of Dresselhaus Group, Inc.
Bill Dresselhaus is currently President/CEO of Dresselhaus Group, Inc., a design and innovation management, education and execution consultancy. He is now also an Adjunct Assistant Professor in the Engineering and Technology Management (ETM) Department in the Maseeh College of Engineering and Computer Science (MCECS) at Portland State University in Portland, Oregon USA. Until the end of summer 2016 Dresselhaus was a Joint Invited Professor of Product Design and Design Management at the International Design school for Advanced Studies (IDAS) and the Mechanical and Systems Engineering Design (MSDE) Department at Hongik University in Seoul, Korea. In each of these venues, he has created courses and instructed "non-design", design and engineering undergraduate and graduate students in the principles and processes of product design, design thinking, design management, and creative innovation.
Dresselhaus has broad, eclectic and extensive experience in many areas of business, design, and technology, especially in the product design, innovation management and product development arenas. He also has a passion for design education and training and for helping anyone from any background or discipline to understand, learn and practice the principles and processes of design thinking, design innovation, and product design and development.
Dresselhaus was one of the early product design practitioners in Silicon Valley, California in the 1970s. He was the second Product Designer at Apple Computer and later Manager of Product Design of the Lisa Division at Apple. He was the Principal Product Designer of the Apple Lisa computer, the forerunner of the Macintosh and Mother of the Mac. Dresselhaus was also Manager of Product Design and later Acting Director of Opto-Mechanical Design at InFocus Systems in Oregon and led product design teams there for three of the first market-leading digital media projector systems. He has worked with, for, managed, and/or hired some of the best design firms in the world such as IDEO, Ziba Design, Frog Design, RKS Design, Lunar Design, Matrix Product Design, and Stratos Product Development. His design and innovation clients include Apple Computer, InFocus, Hewlett-Packard, LG Chemical, Sun Microsystems, and many other global high-technology companies. Dresselhaus has two masters degrees in engineering and product design from Iowa State and Stanford University respectively and executive industrial design training from Art Center College of Design in California. He currently consults, trains and teaches internationally for a variety of client organizations and produces design educational materials online.
Videos
---