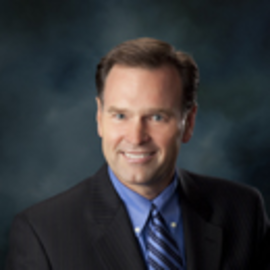 Bill Forbes
I went from being a salesperson to Dealer Principal in a period of only 7 years, and, at age 29, became one of the youngest people ever to become a Chevrolet dealer.
I started in the car business in 1978 as a salesperson at Royal Oldsmobile,a member of the Key-Royal chain of dealerships. At that time, Key-Royal offered an extensive training program in automobile sales and management. I was told by management that I earned more in 10 months than any first year salesperson had ever earned at their dealership. I was then offered a job as Used Car Manager at Bob Robinson Chevrolet; where I was then promoted to General Sales Manager, and finally to General Manager. At that time I attended the Chevrolet School of Merchandising and Management (also known as "Dealer's Sons School), and, once I returned, I purchased the dealership from Bob Robinson and became Dealer Principal. I went from being a salesperson to Dealer Principal in a period of only 7 years, and, at age 29, became one of the youngest people ever to become a Chevrolet dealer. I then served as a Chevrolet, Chrysler, Jeep and Dodge dealer for 23 years. In addition to a 27 year career in management, I have extensive experience in public speaking, including serving as a lay pastor for 4 years at three rural churches. I have also emceed numerous civic and church-related events. I produced my own television commercials for the last 23 years and have won several regional and 2 national awards for my creative commercials. I have purchased over 10,000 vehicles over the course of 30 years and have "closed" over 10,000 deals. No one outworks me.
PROFESSIONAL EXPERIENCE
A1 Automotive Services, LLC * November 2008-present
General Manager
Oversee entire business operation, including forecasting, expense control, personnel management, advertising, accounts payable and receivable, procedural guidelines, and managing cash flow.
A1 Automotive Sales Training* January 2009 - present
Recruit, hire, and train salespeople and equip them with the knowledge and skills needed to be successful in today's automobile sales environment.
Bill Forbes Chevrolet-Chrysler-Jeep-Dodge Mar 1985-Nov 2008
Owner and President
Purchased equipment necessary for dealership operations, did forecasting, expense control and reductions, hiring, firing, and training of all managers and some employees, planned sales and service promotions, did all of the buying and selling of used vehicles at auctions, opened all mail, signed all payables, handled all advertising, managed cash flow.
Bob Robinson Chevrolet-Chrysler-Plymouth-Dodge Feb 82- Feb 85
General Manager
Managed entire dealership operations, including, but not limited to: forecasting, expense reductions, procedural guidelines, hiring, firing, training all existing personnel, purchasing used vehicles, planning sales promotions, handling all advertising.
Eagle Ford Aug 1981-Jan 1982
General Manager
Managed and supervised all existing managers, including: Parts Manager, Sales Manager, Finance Manager and Service Manager. Did forecasting and expense reduction for each department. Planned sales promotions
Related Speakers View all
---
Ron Frost

Life Coach, Motivational Speaker, Personal Empowerme...

Joseph Covelle

Speaking From the Heart To Help Change Minds

Marcus Luttrell

Decorated Navy SEAL & Bestselling Author of "Lone Su...

Tim Seitz

The World's Happiest Hypnotist

Richard Fabozzi

Creates highly interactive and value-driven "Experie...

Ken Keis

One of the most passionate and on-purpose speakers y...

Al Argo

Al Argo, The Positive Impact Coach is a Personal & P...

Tom O'Neil

Keynote Speaker, Author and Developer of COMPASS Goa...

Pat Williams

Motivational Speaker & Sports Executive; Senior Vice...

Nick Vujicic

Founder and CEO of Life Without Limbs, NY Times Best...

George Ross

Trump's Right Hand Man

Jean Bailey Robor

Jean Bailey Robor, award-winning author and inspirat...

Jim Morris

Known for His Brief MLB Career & Subject of Disney's...

Eric Gnezda

Singer, Songwriter, Educator, Author, TV Producer & ...

Michael Podolinsky

Asia's Productivity Guru & Author

Arno Michaelis

Author of "My Life After Hate" & Educator

Matt Schaar

Believer in radical grace, cancer survivor, strategi...

Rick Tumlinson

One of the World's Top Space Visionaries; Founder of...

Bruno Valverde Cota

Inspirational Marketing / Sales / Results

Emily (E.) Claudette Freeman

Empowering Lives by Engaging, Embracing and Infusing...
More like Bill