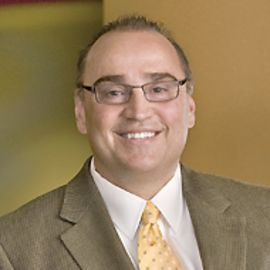 Bill Sinunu is one of America's leading experts in cross-cultural communication. A passionate leader and professional speaker, he is committed to helping people understand and appreciate cultures different from their own – and then delivers his message with panache. He has established and developed corporate cultures for organizations, was appointed to a U.S. Department of Health and Human Services task force and delivered an unforgettable TED talk. A best-selling author, his cross-cultural insights have appeared in a variety of publications, including Vanity Fair and USA Today. He has worked globally with corporate and academic leaders—all the while emceeing events, leading conferences, and moderating panels at venues around the world.
Bill's approach, which is well-known for simplifying the art of global communication, has been widely acknowledged and embraced worldwide. His insightful material, energetic style and captivating presentations garner kudos from a broad audience including the likes of Harvard professor Tal Ben-Shahar, Virgin American Senior Executive Adam Green and Academy Award nominee Greg Kinnear. His underlying message is clear—by understanding and respecting other culture's norms, values and mores, we can build respectful multicultural teams, structure functional global organizations and create harmonious intercultural relationships. His acclaimed book on connecting people around the world, "Life Could Be Sweeter," was published by Avalon in 2005 and reprinted and rereleased in 2007 by Barnes & Noble as "The Sweet Life."
His latest book on global life lessons, "Living Without Borders: What Other Cultures Can Teach Us About Fun, Fulfillment and The Pursuit of Happiness," was released last year. His cultural guides for American business, "Sales Evolution and HR Evolution," were also published in 2013 and his latest book designed for Asian scholars, "Western Culture: A Guide for Asian Students," was just published in August 2014.
As the son of a US executive, he was born and raised abroad in a number of locales, and has explored over 100 countries on six continents during his lifetime. He speaks, reads and writes several languages. As part of a prominent political family, his background has provided him a unique understanding of foreign policy dynamics along with a multinational perspective on the world's strengths and its struggles.
After earning his M.A. at the University of Chicago, Bill spent several years in the airline industry and spent considerable time traveling the globe, interacting with global leaders and researching his books. He played an instrumental role in building JetBlue's customer-focused and employee-friendly corporate culture. Bill is a board member at Purdue University's Center for International Business Education and Research and publishes regularly through his acclaimed cultural guides, The Evolving Globe Series.
Bill attributes his success to his welcoming demeanor and inclusive approach that gently challenges even the most ethnocentric audiences to rethink how they perceive our business associates, friends and neighbors around the world.
Videos
---
Speech Topics
---
Pacific Links:
How Differing East-West Norms and Values Impact Relationships in the Asian and US Marketplaces
Global Sales:
How to Build Dynamic and Rewarding International Relationships
Creating Global Business Cultures:
5 Logical Steps to Transform Your Organization into a World Class Player
Additional Topics:
Communication

Globalization

Leadership

Management

Strategy

Global Business

Business Excellence

Corporate Culture

Innovation

International Business

International Affairs

Organizational Development

Change Management

Author/Writer
Related Speakers View all
---
Carol Muratore

Business of healthcare

Rolfe Carawan

President of LifeMatters International; Accountabili...

Frank Candy

Expert at Innovation and Master of Creativity, Marke...

Mary Lloyd

Speaker, book author, and businesswoman

Jo Umberger

Speaker, trainer, coach and entrepreneur.

Marsha Egan

Originator - Silent Signals of Success,Marsha Egan. ...

Simon T. Bailey

Speaker, Author, Life Coach & Entrepreneur

John Evans

Strategist, Dynamic Speaker, Popular Author & Busine...

Karen Hough

Founder & CEO of ImprovEdge

Brad Cooper

Brad Cooper is the dynamic and inspiring speaker who...

Michael Bergdahl

Former Wal-Mart Executive, Best Selling Author and H...

Nate Booth

Consultant / Author

Craig Yarde

Businessman

J. Michael Marks

Popular business author, and successful consultant

Dean Lindsay

Sales & Service Culture Consultant and Founder of Th...

Jim Lawless

Expert Authority on Personal Development, Leadershi...

Pam Holloway

Business psychologist, author, speaker and co-founder

Troy Hazard

Troy Hazard is the recent Global President of the el...

Robin Sieger

Success, Change, Inspiration, Motivation, Peak Perfo...

Kevin O'connor

Professional Speaker, Teacher, Coach & Author for M...
More like Bill