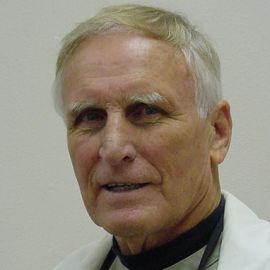 No one who has ever seen the Disney movie Remember The Titans will forget the image of Coach Bill Yoast patrolling the sidelines motivating his team to victory. In the sea of turmoil that accompanied the times, Coach Yoast was the calming influence. He was the anchor. The blockbuster-hit film's portrayal of Yoast has become an American classic. While the movie has had remarkable box office success, what is more remarkable is the journey that took a poverty-stricken adolescent from Tin Can Hollow Alabama to a Hollywood premier.
That journey has been chronicled in Yoast's critically acclaimed biography Remember This Titan. Charged with racial tension and drama, Yoast's book ranks among the favorites of many, including a top five Wall Street Journal pick of former NFL quarterback, Boomer Esiason: "Bill Yoast was the coach of the Titans at T.C. Williams High School in Alexandria, Va., in 1972, an era when pressures for affirmative action were already making themselves felt. Despite a long and successful history as head coach, Mr. Yoast was told to step down—his job was being given to a black coach, and he would work as an assistant. This put both the coaches and players in a dicey position, agitated and brooding over the racial resentments that had been brought to the surface. This moving saga reveals how players and their coaches, functioning as a team, manage in the end to overcome their mistrust and animosity. The book speaks to the strengths of football, and it does so eloquently."
Yoast was ahead of the times fighting racial injustice and behind the times seeking personal glory. Coach Yoast has become one of the most respected coaches of our times for one reason. From the beginning he anchored himself to integrity. He preached it, he lived it, and he protected it. For him, integrity was not a word but a lifestyle. For him, the words: honor, kindness, loyalty, commitment, and hard work, have meaning that extends beyond the dictionary into action.
At a time when heroes are quickly fading from view and integrity has taken a back seat to convenience, thankfully there are people like Coach Yoast who we can turn to for inspiration and guidance.
Yoast has delivered his messages on leadership, team building, change, and diversity across North America. His wisdom comes from experience. His presentation is as down to earth and relevant as the man himself.
Audiences around the country, from seventy-year-old retirees to fifteen-year-old kids, athletes and non-athletes alike, have found Yoast's speeches transfixing and inspirational. His charismatic presence, his honesty, wit and Southern charm has delighted audiences across the country and kept them around long after he is finished, seeking autographs and a chance to meet him up close. At a time when teamwork, tolerance, and discipline have moved to center stage in America, Coach Yoast is the perfect speaker for any occasion.
Videos
---
Speech Topics
---
Remember the Titans – The Importance of Teamwork
Yoast was the head coach at all-white Hammond High School, when a school district restructuring in 1971 left one integrated high school—T.C. Williams, where Herman Boone was an assistant coach. Boone was promoted to Head Coach, leaving Yoast the choice of serving as assistant or leaving. He stayed, and it was from this reorganization that the Titans football team was created. The former rivalries between schools, coupled with the strain between the black and white players, resulted in a team that was far from united. His story is told in the hit film, Remember the Titans, which starred Denzel Washington
Yoast and Boone, faced the challenge of a lifetime: uniting the Titans, a team divided by racial strife. Coach Yoast , putting behind any thoughts of personal glory, led the fight against racial injustice. Together, the coaches succeeded, unifying their players to form a team that won a state title while gaining a common vision of respect for one another.
Yoast talks about his experience and what he learned about the importance of teamwork, cooperation, tolerance, communication and respect.
Diversity: A Blueprint For Progress
Leadership: The Foundation For Excellence
The Teenager Years: A Launch Pad For Accomplishment
Turning Potential Into Reality
Related Speakers View all
---
Sheryl Swoopes

3-Time WMBA MVP & Olympic Gold Medalist

Coleman Peterson

Former Executive Vice President, Wal-Mart. President...

Gail Harris

Highest Ranking African American Woman in the US Navy

Magic Johnson

Basketball Hall of Famer, Entrepreneur, Philanthropi...

C. Vivian Stringer

Women's Basketball Coach

Jeanette Jenkins

Jeanette Jenkins, founder and President of The Holly...

Dominique Wilkins

Vice President of Basketball & Special Advisor to th...

Jerry Porras

The Lane Professor of Organizational Behavior and Ch...

Bill Parcells

Former NFL Head Coach & Pro Football Hall of Fame In...

Daniel Gutierrez

Business Consultant / CEO / Motivator

Joe Torre

Chief Baseball Officer for Major League Baseball; Na...

Vince Papale

Former NFL Player & Inspiration for the Movie "Invin...

Stedman Graham

Chairman & CEO of S. Graham & Associates, Leadership...

Rocky Bleier

Former NFL Football Player, Wounded Vietnam Veteran ...

Ann Bancroft

Pioneering Polar Explorer; Educator; Activist for Wo...

Linda Alvarado

CEO of Alvarado Construction & National Women's Hall...

Pat Williams

Motivational Speaker & Sports Executive; Senior Vice...

Neal Petersen

History-Making Extreme Adventurer, Award-Winning Aut...

Roger Nierenberg

Conductor, Author & Creator of "The Music Paradigm"

Jackie Joyner-Kersee

Olympic Legend, Philanthropist, American Record-Hold...
More like Bill