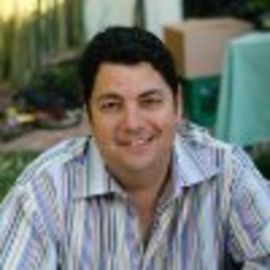 Professional advisor to the Promotional Products industry working with Distributors looking for help in Sales Management, New Business Development, Operational Audits, Sales Training, Growth Positioning. Working with suppliers who want a strategic approach to working in the Promotional Products industry
An outsource for companies in the Marketing and Printing world to tap into for project-based sales training, new business development and Client growth strategies, and 3) Sales representation for great " competitors" that need a west coast presence on a limited basis
As a Promotional Products company, our clients get a marketing-savvy & brand-savvy approach to putting their important logo on quality merchandise.Our Specialties Consulting After 13 years running sales teams, managing growth, developing new business strategies, creating relevant training tools, we have been asked to assist with offering these VP of Sales tasks to other sales organizations.
From goal setting, to Promotional marketing 101, to the anatomy of an order, BLC brings these consulting services to many great competitors and friends With integrity, intuition, and focus, BLC can be your outsourced VP Sales without breaking the bank.
SALES Founded by 30 year veteran, Bob Levitt, we take a marketing-savvy & a brand-savvy approach to helping our clients solve their marketing objectives.
Using strategy, creativity, consulting, excellent sourcing, and stellar relationships to help our clients build their brand with merchandise.
New Product Launches, Channel Promotions, Pharmaceutical Marketing, Sales Incentive Programs, Awards and Recognition, On-line Company Stores, POS, POP, Custom Packaging, Direct Mail, Promotional Products, Branded Merchandise, Logos on Products, Marketing, Environmentally Friendly Promotions, Give-Aways, Specialty Advertising, Event Promotions, Gift Bags...
Related Speakers View all
---
Kelly Lovell

Entrepreneur, Thought Leader , Millennial Influencer...

Lalita Ballesteros (Lauryn)

Sales/Marketing Expert, Blogger and Cultural Entrepr...

Nadya Okamoto

Social Entrepreneur, Branding Expert, Founder of PERIOD

Nathalie Con

VP & Strategy Director at Giant Spoon

Antoine Dupont

CEO of Katapult Marketing

C.C. Chapman

Author & Marketing Consultant

Donna Lichaw

Digital Brand Consultant, Author & Storymapping Work...

Harish Shah

The Singapore Futurist

Ron Marks

Performance and Sales Management Speaker, Trainer an...

Maryam Banikarim

Former Global Chief Marketing Officer, Hyatt Hotels ...

Gopal RajGuru

Innovation, Leadership Development & Sales Performan...

Tom Lix

CEO and founder of Cleveland Whiskey LLC

Karuna Rawal

President & Groupe Client Lead at Leo Burnett/Public...

Rocco Baldassarre

Founder & CEO of Zebra Advertisement

Rebecca Lieb

Strategic Advisor & Research Analyst at Kaleido Insi...

Curtez Riggs

Founder of MilBlog Media

Ed Marsh

Growth & Strategy Consultant

Becky Frankiewicz

President at ManpowerGroup Inc.

Douglas Kolker

Consultant at Sandler Training

David C. Baker

Principal of ReCourses, Inc.; Author of "The Busines...
More like Bob