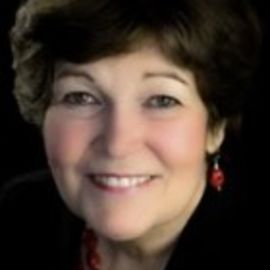 Bobbie Staten
Nursing Professional & Humorist
Bobbie Staten bases her presentations on a paradoxical foundation: graduate health degrees combined with a healthy and sometimes-irreverent sense of humor about people and the lives they lead. In her witty way, she manages to have audiences laugh through topics of wellness, happiness, life, stress management, customer service, and people skills.
Bobbie's topics are a result of her personal battle with life, health, and finding happiness. For years Bobbie felt unfulfilled, working in careers that didn't especially match her talents or natural tendencies. She was unhappy and it showed. She talks of turning life around; having the courage to take responsibility for finding one's own happiness.
Once a chronic dieter (the rhythm method of girth control), and an ex-two-pack-a-day smoker, she understands how hard it is to make lifestyle changes. However, first-hand knowledge provides her with a special insight that helps audiences find the courage to take the plunge and "change what needs to be changed!" Bobbie's health philosophy is based on each individual's responsibility for self-care, guided by—but not controlled by healthcare professionals.
Bobbie began her career as a nurse and has held positions of head nurse, nursing supervisor, and psychiatric nursing instructor. She opened a nursing practice in 1988 to help others caught up in the "I can't" mode, where she helped 1000's reach their personal health goals. She holds a Bachelor of Science in Nursing and a Master of Public Health from The University of North Carolina at Chapel Hill.
Bobbie's natural humor emerged while speaking before groups and as a result, more and more groups began asking Bobbie to appear as an after-dinner humorist. Bobbie's humor has a message...one of finding balance in life. The message is simple and as old as time ... If you have your health and your family, you just about have it all. So lighten up. Take your work, but not yourself, so seriously!
Bobbie has been speaking professionally since 1986 and now pursues this full time, She is a member of Sigma Theta Tau (the National Scholastic Nursing Honor Society), the American Nurses Association, and the National Speakers Association. Bobbie is married and has one teenage, son, Steven. She lives in the beautiful South in a 110-year-old farmhouse with her family, two spoiled-rotten dogs, and an occasional mouse.
Videos
---
Related Speakers View all
---
Loretta LaRoche

Author, Humorist, Stress Expert & TV Personality

Karyn Ruth White

Comedic Motivational Speaker; Stress-Reduction Throu...

Amanda Gore

CEO, The Joy Project; Hall of Fame Motivational Spea...

Juliet Funt

Founder, Owner & CEO of WhiteSpace at Work

Karyn Buxman

Author, Neurohumorist & Inductee of the Speaker Hall...

Marilu Henner

Actress, Producer & NY Times Bestselling Author

Barbara Glanz

The Employee Motivation Expert

Judy Carter

Master Teacher, Author, and Humorous Speaker

Fran Solomon

Specialist in Fun At Work, Teams and Stress Management

Mimi Donaldson

Speech Coach & Author of "Negotiating for Dummies" a...

Christine Cashen

Hall of Fame Motivational Speaker; Author of "The Go...

Judith Briles

The Speaker That Makes a Difference

Linda Armstrong Kelly

Single Mother of Lance Armstrong; Philanthropist & A...

Lisa Oz

Best-Selling Author, Producer, Host & Entrepreneur

Marci Shimoff

Co-Author of "Chicken Soup for the Woman's Soul"

Connie Merritt

Relationship, Healthcare & Communication Expert

Mary LoVerde

International Work-Life Balance Expert

Kathy Ireland

CEO & Chief Lifestyle Designer of Kathy Ireland Worl...

Mariel Hemingway

Actress, Author, Entrepreneur & Mental Health Activi...

Patch Adams

Physician & Clown; Founder of Gesundheit Institute; ...
More like Bobbie