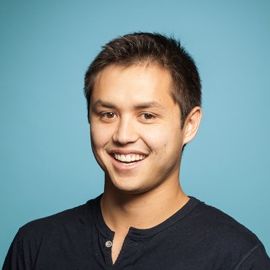 Bobby Murphy is the co-founder and chief technology officer of Snapchat, Inc. He leads the development team in updating and imporving the Snapchat app and assists with hiring new programmers. Time Magazine named him one of the "100 Most Influential People in 2014."
Murphy met co-founder Evan Spiegel when he was a junior in college and the pair collaborated on Future Freshman, LLC. This was their first opportunity to work together, and they realized quickly that they made a great team. Their next project was Snapchat, which they launched a year after Bobby graduated.
Since Snapchat is a no-revenue app, Bobby worked as an engineer at Revel Systems designing point-of-sale software for the iPad and iPhone to fund their project until they got Snapchat on the App Store.
Bobby received a Bachelor of Science degree in mathematical and computational science from Stanford University. He serves on the Stanford Alumni Association Board of Directors and likes to play video games against his friends.
Videos
---