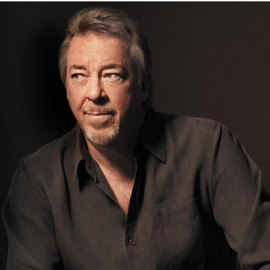 Boz Scaggs is a Grammy-winning, chart-topping blues, jazz, and R&B singer/songwriter and performer. He served as guitarist and occasional lead singer with the Steve Miller Band in the 1960s, and in the '70s gained fame with several solo Top 20 hit singles in the United States, including the hits "Lido Shuffle" and "Lowdown" from the critically acclaimed multi-platinum proto-disco breakthrough album Silk Degrees, which peaked at number two in the Billboard 200.
Scaggs' earthy tenor is smooth and relaxed across virtually any material he chooses to sing. His laid-back delivery belies his intense focus and passion. His recordings run the gamut from earthy blues and R&B to pop standards to jazz and rock, cut with some of the finest musicians in the business. While he records infrequently, when he does it's an event.
Many of his recordings, including 1997's Come on Home, 2013's Memphis, 2015's A Fool to Care, and 2018's Out of the Blues, reflect his lifelong obsession with R&B, soul and blues. Those musical genres originally captured his attention when he was a high-school student and budding musician in Plano, Texas.
Today, Scaggs continues to write and record music and tour.
Videos
---
Books
---