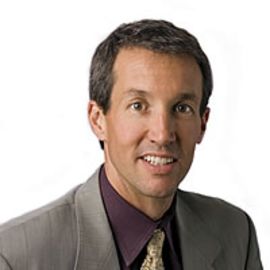 Brad Cooper
Brad Cooper is the dynamic and inspiring speaker who captivates audiences, energizes organizations, and delivers results that last.
Known nationally as the WOW! Catalyst, Brad Cooper has been re-energizing people and organizations since 1992 by packing his programs with solid information delivered with engaging enthusiasm. In addition to holding two master's degrees, including an MBA, Brad is an award-winning author, national columnist, Certified Myers-Briggs Facilitator, IRONMAN World Championship and repeat All-American Triathlete.
During his years as a successful executive for a Fortune 500 company, Brad launched internal entrepreneurial programs and developed unique management systems to help employees better manage themselves (in addition to seeing turnover drop to all-time lows!).
A member of the National Speakers Association and the International Federation for Professional Speakers, Brad is a passionate, committed presenter whose audiences consistently rate him among the best they've ever heard.
Personally, Brad is crazy about his wife of 15 years and his three rapidly growing kids. In addition, he competes internationally as a runner and triathlete, competing in both the Ironman and ITU World Championships and earning repeat All-American honors through the USAT.
Related Speakers View all
---
John Evans

Strategist, Dynamic Speaker, Popular Author & Busine...

Rolfe Carawan

President of LifeMatters International; Accountabili...

Carol Muratore

Business of healthcare

Bill Sinunu

Author & Keynote Speaker on Being a Multicultural "C...

Robert Schwarz

Psychologist, businessman, and coach

Chester Elton

#1 Bestselling Business Author, Organizational Cultu...

Michael Lovas

Business leaders

Mary Lloyd

Speaker, book author, and businesswoman

Peter Bregman

Founder of Bregman Partners, Author & Leadership Col...

John Izzo, PhD

Leadership Expert & Bestselling Author

Tim Sanders

Bestselling Author, Technology Pioneer, Expert on Co...

Dr. Will Miller

Educator, Psychotherapist, Author & Humorist

Joseph Grenny

New York Times Bestselling Author; Leading Social Sc...

Adrian Gostick

Founder of The Culture Works & Bestselling Author of...

Nate Booth

Consultant / Author

Simon T. Bailey

Speaker, Author, Life Coach & Entrepreneur

Mike Abrashoff

Former Commander of USS Benfold & Author of "It's Yo...

Craig Yarde

Businessman

Fran Dean Bishop

Founder and CEO of Equilibrium Executive Coaching an...

John Miller

national review
More like Brad