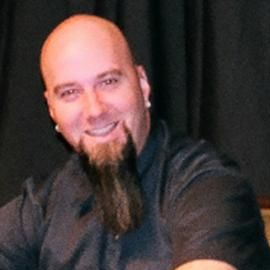 Brad Duncan
One of Brad's unique gifts is to challenge students
One of Brads unique gifts is to challenge students right where they are, and he has a passion for pouring his heart into the lives of students. He has a gift for communicating the Gospel not only in front of students with a microphone, but also one on one around a pizza and coke. It would not be uncommon to see Brad playing basketball, getting in water fights, anything to simply spend some extra time, one-on-one, with students apart from his speaking. Brad firmly believes that it is the relationships with students that break down the barriers that so easily hold students back from hearing what is said during session time.
Brads ministry consists of two driving passions first and primary is to see the lost come to Christ. Brad has a special ability to communicate the truth to the "troubled youth" - the one who is so outwardly rebellious, yet inwardly his heart is shattered by lifes issues. Also due to Brads background, he is well aware of the needs of the "lifer" - the student who has grown up in Church and has grown apathetic about his or her faith, thus taking it for granted. Could it be that the "lifer" either doesnt understand how desperately he/she needs Christ or have they simply forgotten?
The second passion is Brads heart for discipleship – teaching students how to not just survive in their relationship with Christ, but how to excel - discovering how the Christian walk doesnt have to be like trying to tread water.
Brad has been a favorite at numerous camps, conferences, and festivals throughout the country.
Related Speakers View all
---
Mark Cahill

Author and Evangelism Training Speaker

Kirk Cameron

Actor Best Known for "Growing Pains," "Left Behind" ...

David Nasser

Pastor, Speaker & Author; SVP for Spiritual Developm...

Andy Braner

Andy Braner is the President of Ahava Ministries. Ah...

T.J. Foltz

Passion with Laughter-World Traveled:Missions at Hom...

Mike Yankoski

Author of Under the Overpass

Luis Galdamez

Gifted Bilingual Youth Speaker and Educator

Kerri Pomarolli and Ron McGehee

Two Comics Walk Into A Church

Josh Weidmann

Author of Honest to God

Jeffrey Dean

Pastor, Counselor, Author, & President of Jeffrey De...

Jared Hall

Illusionist

Frank Turek

Award-Winning Author of "I Don't Have Enough Faith t...

Duffy Robbins

Veteran Youth Speaker

David Aikman

Best-selling author & former TIME Magazine Sr. Corre...

Darrell Scott

Father of Rachel Joy Scott, A Victim at Columbine High

Bob Lenz

Author, Advocate, Founder & President of Life! Promo...

Austin Carty

Youth Speaker & Author of High Points and Lows

Steve Arterburn

Founder & Chairman of New Life Ministries, Host of "...

Kyle Idleman

Author & Teaching Pastor of Southeast Christian Chur...

Paige Omartian

Youth Speaker and Author of Wake Up, Generation
More like Brad