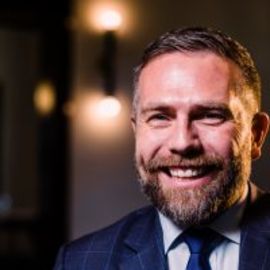 Brandon Green
Entrepreneur, Impact Investor & Co-Founder of the Keller Williams Capital Properties Real Estate Organization
Brandon Green is an entrepreneur, speaker, impact investor, and co-founder of the Keller Williams Capital Properties real estate organization. He built his company into a regional network of 8 offices and $2 billion in annual sales in a little more than a decade.
Nationally recognized for business growth and achievement, he dealt with countless stakeholders and managed a wide diversity of people in an industry that is undergoing massive structural and economic change.
From his professional success and personal journey, he brings a great deal of empathy, skill, and perspective to conversations about growing companies during a time of such rapid change and innovation. He knows the challenges faced by today's businesses and is committed to doing his part to empower and support these organizations.
Brandon believes impact-focused businesses make the world better and in addition to investing, he delivers keynote presentations, interviews thought leaders, moderates panel conversations and events, and works with key executives from organizations around the world to achieve clarity and grow their businesses.
Videos
---