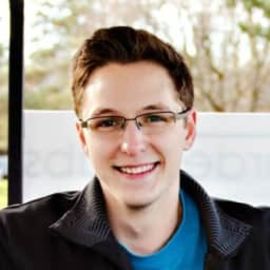 Brandon Moak is the founder and CTO of Embark, a robot semi-truck cargo fleet. He is also a co-founder of Varden Labs, a self-driving technology company.
Prior to founding Embark and Varden Gardens, Moak was a robotics engineer at Kindred.ai and a software developer at Clear Blue Technologies.
Brandon earned his degree at the University of Waterloo.