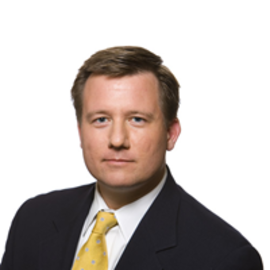 Brett D. Schaefer
Jay Kingham Fellow in International Regulatory Affairs.
Brett D. Schaefer is the Jay Kingham Fellow in International Regulatory Affairs at Heritage's Margaret Thatcher Center for Freedom. Schaefer analyzes a range of foreign policy issues, focusing primarily on the United Nations and affiliated funds and programs. He frequently speaks and publishes on issues related to the world body and its activities. Schaefer is editor of the 2009 book, ConUNdrum: The Limits of the United Nations and the Search for Alternatives (Rowman & Littlefield). It features chapters written by fellow experts on an array of international activities and responsibilities conducted by the U.N. and related international organizations, among them diplomacy, international law, peacekeeping, the environment, disarmament, health, human rights, trade and development. A frequent visitor to sub-Saharan Africa, Schaefer has written extensively on economic development and peace and security issues there and how those issues affect America's national interests. Schaefer's writing and analysis include contributions to rankings of individual nations in the annual Index of Economic Freedom, published by Heritage and The Wall Street Journal. He speaks frequently to audiences of business leaders, congressional staff and academics, and has testified before Congress on the United Nations and foreign assistance and development. Schaefer's appearances on a variety of radio and television programs include CNN, Fox, MSNBC, BBC and C-SPAN. He joined Heritage in 1995 and was named Kingham Fellow in September 1996. He worked at the Pentagon as an assistant for international criminal court policy from March 2003 to March 2004. Schaefer received his master's degree in international development from the School of International Service at American University in Washington, D.C. He also holds a bachelor's degree in anthropology from Florida State University.
Related Speakers View all
---
Ray Walser, Ph.D.

Senior Policy Analyst.

Charles "Cully" Stimson

Chief of Staff and Senior Legal Fellow.

Jack Spencer

Senior Research Fellow, Nuclear Energy Policy.

James Sherk

Senior Policy Analyst in Labor Economics.

Derek Scissors, Ph.D.

Senior Research Fellow.

Paul Rosenzweig

Paul Rosenzweig, who helped craft policy and strateg...

James M. Roberts

Research Fellow For Economic Freedom and Growth.

James Phillips

Senior Research Fellow for Middle Eastern Affairs.

David B. Muhlhausen, Ph.D.

Research Fellow in Empirical Policy Analysis.

Derrick Morgan

Vice President, Domestic & Economic Policy.

Robert E. Moffit, Ph.D.

Robert E. Moffit, a seasoned veteran of more than th...

Ambassador Terry Miller

Director, Center for International Trade and Economi...

Ken McIntyre

Marilyn and Fred Guardabassi Fellow in Media and Pub...

Matt A. Mayer

Visiting Fellow.

Walter Lohman

Director, Asian Studies Center

Paul Larkin

Senior Legal Research Fellow

David W. Kreutzer, Ph.D.

Research Fellow in Energy Economics and Climate Change.

Patrick Louis Knudsen

Grover M. Hermann Senior Fellow in Federal Budgetary...

Bruce Klingner

Senior Research Fellow, Northeast Asia.

Daniel H. Johnson, Jr., M.D.

Daniel H. Johnson, Jr., M.D., is a practicing diagno...
More like Brett