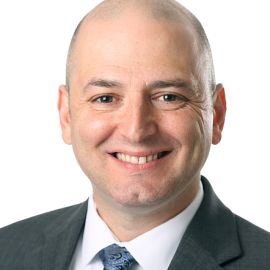 Brian A. Primack, MD, PhD
Dean of the Honors College, Director of the Center for Media, Technology, and Health & Professor of Medicine and Pediatrics
Brian A. Primack, MD, PhD is Dean of the Honors College, holder of the Bernice L. and Morton S. Lerner Endowed Chair, Director of the Center for Research on Media, Technology, and Health, and Professor of Medicine and Pediatrics at the University of Pittsburgh.
Dr. Primack graduated Yale University magna cum laude in 1991 with degrees in English and Mathematics. After teaching in West Africa for a year, he returned to the U.S. and received his master's degree from Harvard University, where he focused on adolescent development, psychology, and education. During this time, he also served as Dean of Students at a large summer program for teens. At that program, he also taught courses in cryptography, African art and culture, mathematical art, and comedy writing. He subsequently accepted a full scholarship to Emory Medical School, from which he graduated first in his class in 1999.
After completing his residency training in family medicine and his PhD in multidisciplinary social sciences, Dr. Primack developed a research program centered around the interface of media communications, technology, and health outcomes. Within 15 years, he amassed over 200 scholarly publications that have been cited in international news sources such as the New York Times, National Public Radio, U.S. News and World Report, the British Broadcasting Corporation, Cosmopolitan magazine, and the International Herald Tribune. He has been principal investigator for over $10 million in federal research funding.
He is the recent recipient of multiple awards for research, teaching, and overall achievement, including the highest awards for emerging researchers offered by each of two different international societies: The Society of Adolescent Health and Medicine and the Society of Behavioral Medicine. He was also recently featured as a mainstage speaker at the annual TEDMED conference in San Francisco.
Now Dr. Primack combines his commitment to education, his passion for academia and research, and his dedication to holistic development of emerging adults as Dean of the University of Pittsburgh Honors College.
Videos
---
Speech Topics
---
Influence of media (such as social media, video games, advertising, movies, and television) on youth and adult health outcomes (such as substance use, eating disorders, obesity, depression, anxiety, and violence); using media literacy as an intervention;