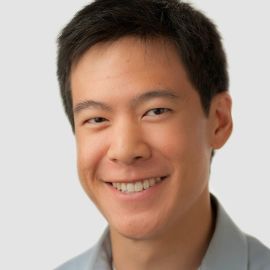 Brian Fung reports on technology and tech policy at The Washington Post.
Before joining the Post, Brian led the tech coverage at National Journal. He was also previously an associate editor at The Atlantic, where he oversaw the international and health sections of the website. Brian also helped launch Atlantic Media's business publication, Quartz.
He has written previously for Foreign Policy Magazine, Talking Points Memo and The American Prospect.
He holds a BA in Political Science from Middlebury College and an MSc in International Relations from the London School of Economics. His interests include food, technology and politics.
Videos
--- Related Speakers View all
---
Matt Bai

Nationally Known Journalist, Author & Screenwriter; ...

Peter Thiel

Former CEO and Co-founder of PayPal; Technology Entr...

Moby

Musician, DJ, Photographer

David Pogue

Host of NOVA ScienceNow & Yahoo Tech Columnist

Kai-Fu Lee

Founder, Chairman & CEO of Sinovation Ventures

Viktor Mayer-Schönberger

Co-Author of "Big Data" and "Delete;" Expert on the ...

Kenneth Roth

Executive Director, Human Rights Watch

Neil Giuliano

Gay Rights Activist & President and CEO of Greater P...

Ingrid Newkirk

President, PETA

David Life

Yoga Master; Co-Founder, Jivamukti Yoga

Marina Adshade

Author of "Dollars and Sex: How Economics Influences...

An Phung

Multimedia Journalist

Brian Hoffstein

Contributing Writer

Cody Adams

Managing Editor of The Floating University.

Jeffrey Israel

Jeffrey Israel has taught religion and political phi...

Jason Kottke

Designer of Silkscreen Typeface, Lifetime Achievemen...

Rebecca MacKinnon

Director, Ranking Digital Rights, New America

Dr. Anthony Fauci

Director, National Institute of Allergy and Infectio...

Gloria Allred

Renowned Women's Rights Attorney; Subject of Netflix...

Jeff Jarvis

Leader in the Development of Online News & Blogging;...
More like Brian