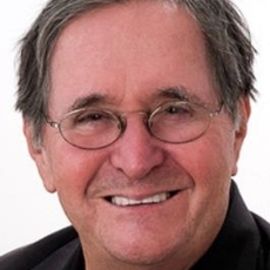 Brian Little
Personality Researcher, Scholar, University Professor and Author of "Me, Myself, and Us"
Dr. Brian Little is an internationally acclaimed scholar and speaker in the field of personality and motivational psychology. His pioneering research on how everyday personal projects and 'free traits' influence the course of our lives has become an important way of explaining and enhancing human flourishing.
Professor Little is currently at Cambridge University where he is a Distinguished Scholar and Director of the Social Ecology Research Group in the Department of Psychology. He is also affiliated with the Well-Being Institute and the Psychometrics Centre at Cambridge.
Dividing his time between Canada and the UK, Brian is also a Distinguished Research Professor Emeritus at Carleton University in Ottawa and he lectures world-wide on personality, motivation and well-being.
Highly successful corporations and professionals understand the profound effect that personality has on performance, and they use this knowledge to their advantage. In his presentations – which are both deeply informative and outrageously funny – Dr. Little helps his audiences learn how to make effective use of these personality differences. "A cross between Robin Williams and Einstein" is how one client described him.
Brian Little is an unapologetic introvert -- but in front of a classroom or a lecture hall, he delivers impassioned and witty explorations of contemporary personality psychology. In Little's view, we are as driven by spontaneous, "out of character" moments (and the projects we are passionate about) as we are by innate and learned traits.
Little's book, "Me, Myself and Us," not only beautifully outlines Little's personality theories, but also imparts potentially life-changing advice for readers, while it warns of the hidden costs of hiding your true personality.
Videos
---
Related Speakers View all
---
Shawn Achor

Harvard Professor, Researcher, Positive Psychology E...

Adrian Gostick

Founder of The Culture Works & Bestselling Author of...

Peter Bregman

Founder of Bregman Partners, Author & Leadership Col...

Garrison Wynn

Comedian & Motivational Business Expert

John Foley

Former Lead Solo Pilot for the Blue Angels; Founder ...

Patrick Lencioni

Management Consultant, Founder & President of The Ta...

Tom Flick

Former Pro Athlete & Leadership Expert

Chester Elton

#1 Bestselling Business Author, Organizational Cultu...

Mimi Donaldson

Speech Coach & Author of "Negotiating for Dummies" a...

Rolfe Carawan

President of LifeMatters International; Accountabili...

John Izzo, PhD

Leadership Expert & Bestselling Author

Captain Gerald Coffee

Former Vietnam Prisoner of War and Inspirational Spe...

Mark DeVolder

Change Management & Employee Engagement Expert

Joe Healey

CEO of Faster Asset Solutions, Inc.; Author; Consult...

Steve Rizzo

Hall of Fame Motivational Business Expert & Former N...

Afterburner

US Fighter Pilots & Team-Building Experts

Joel Zeff

National Speaker and Emcee, Workplace Expert, Author...

Benjamin Zander

Conductor of the Boston Philharmonic Orchestra; Cele...

Rob Waldo Waldman

Decorated Fighter Pilot; Power of Relationships & Tr...

Robert Stevenson

Business Speaker & Author of "How to Soar Like An Ea...
More like Brian