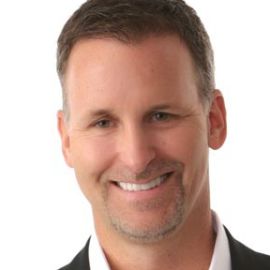 Brian Moran, President and Founder of The 12 Week Year, has nearly thirty years of expertise as a corporate executive, speaker, entrepreneur, consultant, coach and is a New York Times best-selling author.
Brian is a recognized expert in the field of leadership and execution. His realization that most people don't lack ideas, but struggle with effective implementation led him to the development of 'The 12 Week Year'.
His client list includes industry leaders like Allstate, AXA, Becton Dickinson, Dunkin' Brands, Guardian, Jackson National, Mass Mutual, Medtronic, Merrill Lynch, Meritage Homes, Nationwide, New York Life, Northwestern Mutual, Papa Johns Pizza, Principal, State Farm and UBS just to name a few.
Brian resides in Michigan with his wife Judy and two daughters.
Videos
---
Speech Topics
---
12 Week Year
• Increase your sales production by 30%, typically more
• Learn to align your actions with your intentions
• Produce more in less time
• Work with more passion and urgency
• Eliminate the thinking that holds you back
• Lower your stress and gain more control
• Manage your practice or team like a CEO
• Gain exclusive access to Achieve! our suite of online tools
• Take back control of your time and your results
• Bring goals near term by working within a 12 week cycle, not 12 months