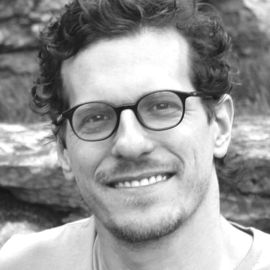 Brian Selznick is a children's book illustrator and author. He is best known for his books The Invention of Hugo Cabret (later adapted into the Academy Award winning film Hugo), and Wonderstruck, as well as for illustrating the 20th anniversary covers of the Harry Potter series.
Selznick's illustrations for Barbara Kerley's The Dinosaurs of Waterhouse Hawkins won a Caldecott Honor Award in 2002; and in 2008, his groundbreaking book The Invention of Hugo Cabret was awarded the Caldecott Medal. It was nominated for a National Book Award and was the basis for Martin Scorsese's Oscar winning film Hugo. His follow up illustrated novel, Wonderstruck, debuted at #1 on the New York Times bestseller list.
He has illustrated both novels and picture books for other writers, including the Sibert Honor books, When Marian Sang by Pam Munoz Ryan and Walt Whitman: Words for America by Barbara Kerley.
Videos
---