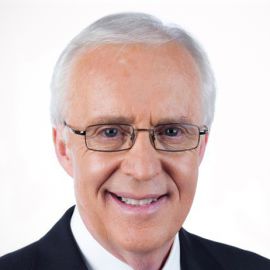 A decorated sports broadcaster for more than 30 years, Brian Williams most recently anchored CTV's and TSN's prime-time Olympic coverage, playing a leading role in shaping and delivering the networks' coverage of the Vancouver 2010 Olympic Winter Games and the upcoming London 2012 Olympic Summer Games. In addition to his work on the Olympics, Williams is also heavily involved in the CFL on TSN broadcasts, conducting weekly interviews with key newsmakers in the Canadian Football League. Considered the dean of Olympic sports broadcasting in Canada, Williams reported on his first Olympics at the 1976 Summer Games from Montreal and has covered a total of 12 Olympic Games, as well as every high-profile sporting event around the globe. His resume includes work with the NHL, Major League Baseball, PGA TOUR, Canadian and World Figure Skating Championships, World Cup Skiing, men's and women's Rogers Cup events in Toronto and Montreal, Formula One, IRL, Breeders' Cup, Pan Am Games and Commonwealth Games. Williams' respected broadcast style has endeared him to millions of Canadians from coast-to-coast. He has won praise from critics and numerous accolades, including eight Gemini Awards and two Foster Hewitt Awards. Williams is currently on the Governors Council at North York General Hospital in Toronto, a lifetime member of the Board of Directors of the Ronald McDonald Children's Charities and member of the Board of Directors of the Tim Horton Children's Foundation. Williams is also on the selection committee for the Canadian Sports Hall of Fame in Toronto and works with Special Olympics Canada. Earlier this year he was recognized with an honourary degree from Simon Fraser University. Williams was recently named to Order of Canada. Williams started his professional career in radio with Toronto's CHUM. After a year at CFRB Radio in Toronto, Williams joined CBLT and remained with CBC until his move to CTV/TSN in June, 2006. He continues to appear as a contributor to CFL on TSN, as host of TSN's coverage of the Canadian Triple Crown of Thoroughbred Racing, and as host of figure skating coverage on both networks and also contributes content to TSN Radio.
Videos
---
News
---
Brian Williams Announcement Tomorrow: He Stays, But Lester Holt Gets 'Nightly' – Update
NBCU is announcing tomorrow it has reached that expected agreement in which Brian Williams remains at the company but does not return to the anchor chair at NBC Nightly News. Nightly News fill-in Lester Holt will be named permanent anchor, making him the first African-American solo anchor of a broadcast network's evening newscast, informed sources said once again.