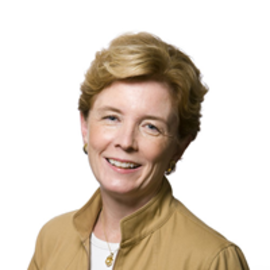 Bridgett G. Wagner
Director, Coalition Relations.
As director of the Coalition Relations Department, Bridgett Wagner serves as The Heritage Foundation's liaison to policy organizations, experts and activists at the state, national and international level.
She advises other think tanks on ways to advance their policy prescriptions and builds support for the Heritage's policy research agenda "beyond the Beltway."
Wagner organizes Heritage's annual Resource Bank meeting, a gathering of hundreds of conservative groups from across the nation and around the world to meet and discuss strategy. She also oversees the publication of a quarterly magazine, The Insider, and its online companion site, InsiderOnline.org. In addition to her Heritage duties, Wagner serves on the Board of Trustees of the University of Dallas and is a director of State Policy Network, the International Policy Network and the Dominican Foundation. She sits on the advisory boards of the Benjamin Rush Society, the National Civic Arts Society, Talent Market, the Council on Public Policy in Germany and the Adriatic Institute for Public Policy in Croatia. She is a member of the Mont Pelerin Society and the Philadelphia Society. Wagner, who joined Heritage in 1981, previously served as director of development, director of business relations and director of events for Heritage's 25th anniversary "Leadership for America" campaign. She also worked as speechwriter and special assistant for Heritage President Edwin J. Feulner.
Wagner, originally from Richardson, Texas, holds a bachelor's degree in economics from the University of Dallas. She resides in Washington, D.C.