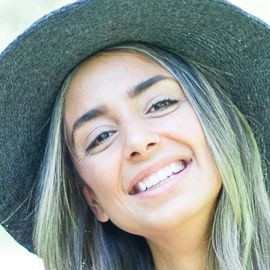 Brittany Piper
Sexual Assault Survivor, Educator & Wellness Coach
Brittany Piper is a speaker, sexual violence prevention expert, and healing coach who helps audiences uncover the transformational power of second chances.
Piper's life was changed forever after her brother was killed in a car accident. Refusing to accept this new reality, she grasped for anything that would help her not to feel. Piper's newfound alcohol addiction literally took her life, as she ended up in a hospital where she flatlined from alcohol poisoning.
A few years later, Piper was brutally raped and beaten by a man who helped change her flat tire. She blamed myself for agreeing to give this stranger a ride home and shame gave way to self-hatred. Piper started battling with severe eating disorders. Although she helped to put her rapist behind bars for 60 years, the alcohol addiction came back stronger than ever. As a result, she soon after ended up in a jail cell, which she refers to now as her "concrete bottom."
Piper found that her greatest purposes have been rooted in her deepest pains. She found that her brokenness can also open the door to be a light for others who are still lost in the dark. Piper is dedicated to empowering audiences to find opportunity in their struggles rather than opposition. She uses her own backstory to motivate and empower individuals to build better businesses, better communities, better relationships and meaningful lives.
From trauma centers in conflict countries to boardrooms to classrooms and even prisons, Piper encourages people to regain control of their lives by challenging the belief that we are defined by our experiences or failure.
Videos
---
Speech Topics
---
Keynotes
Rape Culture: A Survivor's Perspective
From Hardship to Leadership: Transforming Pain into Progress
After the Assault: Healing Through Self-Care for Survivors and Their Peers
Related Speakers View all
---
Amanda Nguyen

Founder of Rise & Author of the Sexual Assault Survi...

Jenny Lynn Anderson

Corporate Journalist, Sexual Assault Survivor & Auth...

Mariska Hargitay

Emmy Award-winning Actress & Philanthropist; Known f...

Andrea Pino & Annie Clark

Founders, End Rape on Campus

Diane Rosenfeld

Law Professor & Director of the Gender Violence Prog...

Andrea Pino

Women's & Civil Rights Activist; Founder of End Rape...

Don McPherson

Activist, Educator, Feminist, Entrepreneur, College ...

Adama Iwu

Senior Director, Government Relations, Visa, co-foun...

Jaclyn Friedman

Writer, Educator, Activist, & Author of "Yes Means Y...

Elizabeth Smart

Abduction Survivor, News Correspondent & Child Safet...

Gabrielle Union

Actress, Voice Artist, Activist, Author

Trisha Meili

Author of Best-Selling Memoir "I Am The Central Park...

Jane Fonda

Actress, Feminist, Author, Political Activist, Forme...

Kemi DaSilva-Ibru

Specialist Obstetrician & Gynecologist; Founder of W...

Rabiaa El Garani

Human Rights Protector

Peter Isely

Co-Founder of Ending Clergy Abuse & Survivors Networ...

Sparkle

Platinum Singer & Songwriter; Featured in Lifetime's...

Linda Sarsour

Award-Winning Racial Justice & Civil Rights Activist...

Amy Ziering

Producer & Documentary Filmmaker; Known for "The Inv...

Kori Cioca

U.S. Coast Guard Veteran, Sexual Assault Survivor & ...
More like Brittany