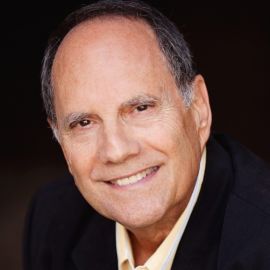 Bruce Blechman is the author of The Secret to Getting Money in Northern California and co-author of the best-selling book, Guerrilla Financing, published by Houghton Mifflin in a number of languages and used in college courses nationwide.
Mr. Blechman is a nationally recognized speaker and is considered to be one of the country's top experts on the subject of entrepreneurial finance. He has been a national columnist, author of the monthly column, "Creative Financing" in Entrepreneur Magazine and host of the New Venture Money Show on the Business Radio Network, as well as a guest on numerous radio and TV programs. Articles about him have appeared in USA Today, The Los Angeles Times and other national publications.
He graduated in the top quarter of his class at the Wharton School of Business at The University of Pennsylvania and has taught courses on Entrepreneurial Finance as an Adjunct Professor, was a mentor in the Wharton Business Plan Program and is presently a contributing editor on the Wharton Magazine Blog. He has been an advisor to the California State Governor and Legislature on entrepreneurial business.
For 28 years Mr. Blechman's national financing advising firm, Entrepreneur Capital Corporation, has helped thousands of entrepreneurs finance their businesses.
Speech Topics
---
How to finance the growth of your business no matter what your circumstances
How the great recession has created all kinds of new ways to finance entrepreneurial companies
FinTech – How to use the New Financial Technology way to finance the growth of your business
FinTech – The new non-bank sources of capital for entrepreneurial business and how to access them for your company
Books
---
Related Speakers View all
---
Norman Champ

Lecturer at Harvard Law School, Former SEC Director ...

Christopher McKee

Political Economist, Investor, and CEO

Dr. Bill Conerly

Economist and Future Forecaster; Expert in Business ...

Erik Kobayashi-Solomon

Specialist in Climate Change Investing, Corporate Va...

Robert Wiedemer

President of Aftershock Publishing and a Managing D...

Zach Piester

CDO of Intrepid Ventures

Terry Savage

Personal Finance Expert, Investment Advisor, Syndica...

Todd Buchholz

Former White House Director of Economic Policy & CNB...

Arnaud Bonzom

Co-Founder at Map of the Money

Arlan Hamilton

Founder & Managing Partner at Backstage Capital, Tec...

Andrew Fastow

Former CFO of Enron; Expert Keynote Speaker on Finan...

Rick Santelli

CNBC On-Air Editor

Christina Qi

Co-Founder & Partner of Domeyard LP, Forbes 30 Under...

Alex Kenjeev

President of O'Leary Ventures

Vikram Mansharamani

Academic Author, Advisor, Global Trend-Watcher & Lec...

Jason Schenker

Top-Ranked Economist, Best-Selling Author & Presiden...

Adam Nash

VP of Product & Growth for Dropbox, Lecturer at Stan...

Peter Ricchiuti

Tulane Finance Professor & "Funny Economist"

Raj Date

Managing Director at Fenway Summer & Chair of the In...

Justin L. Lurie

Investment Banker, Politician & Corporate Strategy A...
More like Bruce