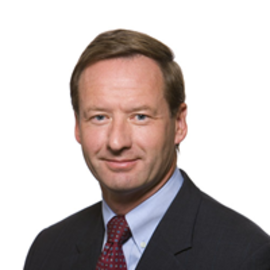 Bruce Klingner
Senior Research Fellow, Northeast Asia.
Bruce Klingner is the Senior Research Fellow for Northeast Asia at The Heritage Foundation's Asian Studies Center. Klingner joined Heritage in 2007 after 20 years in the intelligence community working at the CIA and Defense Intelligence Agency. In 1993, he was the selected as Chief of CIA's Korea Branch which provided analytic reports on military developments during the nuclear crisis with North Korea. From 1996-2001, Klingner was the Deputy Chief for Korea in the CIA's Directorate of Intelligence where he was responsible for analyzing Korean political, military, economic and leadership issues for the president and other senior policymakers. His articles have appeared in The Financial Times, The Washington Times, USA Today, Chosun Ilbo, Joongang Ilbo, Korea Herald, Korea Times, Seoul Shinmun, Kukmin Daily, Far Eastern Economic Review, Nikkei Weekly, The Asia Times, the Korea and World Affairs journal, International Journal of Korean Studies, the Korea Policy Review journal, and Yale Politic. His comments and analysis have appeared in CNN, CNN International, CNBC, Bloomberg TV, Fox News TV, C-Span TV, BBC TV, SBS (Korea) TV, KBS (Korea) TV, NHK (Japan) TV, Arirang (Japan) TV, Al Jazeerra TV, The New York Times, International Herald Tribune, Financial Times, Fortune, Newsweek, Washington Post, Los Angeles Times, Wall Street Journal, New Republic, National Journal, Christian Science Monitor, Reuters, Associated Press, Agence France Presse, Defense News, Asahi Shimbun, Yomiuri Shimbun, Japan Times, Mainichi Shimbun, Kyodo News, Sekai Nippo, Sankei Daily. Before coming to Heritage, Klingner spent several years at the Eurasia Group, a global political risk assessment firm. As the firm's primary Korea analyst, he wrote articles and analyses for most major Asian and American newspapers. He also was a frequent panelist in policy forums around Washington. Before working at Eurasia, he worked as the Director of Analysis and Senior Asia Analyst at the Intellibridge Corp., which provided intelligence and analysis to government and business decision-makers. Klingner is a distinguished graduate of the National War College where he earned a master's degree in national security strategy in 2002. He also earned a master's in strategic intelligence from the Defense Intelligence College and has a bachelor's degree in political science from Middlebury College in Vermont. He is active in Korean martial arts and has attained third degree black belt in tae kwon do and first degree black belt in hapkido and teuk kong moo sool.
Related Speakers View all
---
Ray Walser, Ph.D.

Senior Policy Analyst.

Charles "Cully" Stimson

Chief of Staff and Senior Legal Fellow.

Jack Spencer

Senior Research Fellow, Nuclear Energy Policy.

James Sherk

Senior Policy Analyst in Labor Economics.

Derek Scissors, Ph.D.

Senior Research Fellow.

Brett D. Schaefer

Jay Kingham Fellow in International Regulatory Affairs.

Paul Rosenzweig

Paul Rosenzweig, who helped craft policy and strateg...

James M. Roberts

Research Fellow For Economic Freedom and Growth.

James Phillips

Senior Research Fellow for Middle Eastern Affairs.

David B. Muhlhausen, Ph.D.

Research Fellow in Empirical Policy Analysis.

Derrick Morgan

Vice President, Domestic & Economic Policy.

Robert E. Moffit, Ph.D.

Robert E. Moffit, a seasoned veteran of more than th...

Ambassador Terry Miller

Director, Center for International Trade and Economi...

Ken McIntyre

Marilyn and Fred Guardabassi Fellow in Media and Pub...

Matt A. Mayer

Visiting Fellow.

Walter Lohman

Director, Asian Studies Center

Paul Larkin

Senior Legal Research Fellow

David W. Kreutzer, Ph.D.

Research Fellow in Energy Economics and Climate Change.

Patrick Louis Knudsen

Grover M. Hermann Senior Fellow in Federal Budgetary...

Daniel H. Johnson, Jr., M.D.

Daniel H. Johnson, Jr., M.D., is a practicing diagno...
More like Bruce