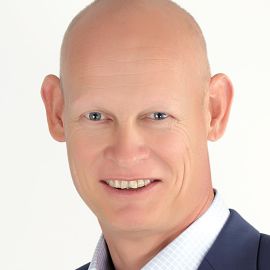 Bruce Smith
Advisor and Acting Planning Director, Abu Dhabi Water and Electricity Company
Bruce joined the ADWEA Group in 2004 and became Advisor to the Managing Director of Abu Dhabi Water and Electricity Company (ADWEC) in 2014. In 2015 he also became the acting Planning Director with responsibility for development of the sector's water and power demand forecasts and expansion plans. He also acts as a key interface point with a range of government and private sector parties and stakeholders.
ADWEC is the 'Single Buyer' of water and electricity and is responsible for planning and procuring the required future generation and desalination capacity for the Emirate as well as for procuring fuel. Established as a regulated entity in 1999 when the sector was vertically unbundled, ADWEC is currently undergoing a dramatic period of change as its roles widen to include the procurement of capacity from new and alternative sources such as nuclear, solar and reverse osmosis, the direct sale of power and water to large customers outside of Abu Dhabi and a strong push to enhance the capabilities of the UAE National workforce.
Related Speakers View all
---
Phillipa Grant

Senior Consultant, AESG

Mohamed Al-Abdalla

Energy & Water Sector Manager, Saudi Arabian General...

Frank Wouters

Director, EU GCC Clean Energy Technology Network

Aziz Rabbah

Minister of Energy, Mines and Sustainable Developmen...

Dr. Stefan Niessen

Head of Technology Field Energy Systems, Siemens AG

Afra Majid Alowais

Chief Efficienology Officer, SEWA

Dr. Afshin Afshari

Professor of Practice, Masdar Institute of Science a...

Bruce Anderson

Solar Pioneer and CEO, 247Solar Inc.

Stephane le Gentil

CEO, Clean Energy Business Council

Leen Govaerts

Unit Manager, Smart Energy and Built Environment

Ditlev Engel

Chief Executive Officer, DNV GL – Energy

Anja-Isabel Dotzenrath

CEO, E.ON Climate & Renewables

Saeed Alabbar

Director at AESG

Mohammed Al Ta'ani

Secretary General, Arab Renewable Energy Commission

Turki Al Shehri

Head of Renewable Energy Project Development Office,...

Zachary Shahan

Director and Chief Editor, CleanTechnica

Tim Karlsson

Executive Director, International Partnership for Hy...

Marwan Abdulaziz Janahi

Executive Director, Dubai Science Park

Andrea Di Gregorio

Director, Energy Efficiency and Renewable Energy

Francoise d'Estais

Finance Unit Head, Energy & Climate Branch at UN Env...
More like Bruce