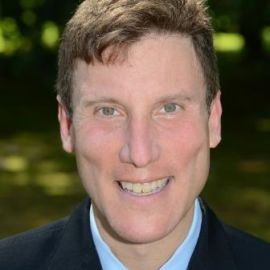 Bruce Tulgan
Founder of Rainmaker Thinking; Best-Selling Author & Leading Expert on Youth in the Workplace
Bruce Tulgan is internationally recognized as a leading expert on the best practices of effective management, generational change and young people in the workplace. Tulgan is a best-selling author, an adviser to business leaders all over the world, and a sought-after keynote speaker and management trainer.
Tulgan presents to managers, supervisors, and people-leaders at all levels, whether in small groups or packed conference halls. He also often presents to non-managerial employees on the best practices of high-substance communication, both up the chain of command and laterally across functions.
Since 1995, Tulgan has worked with tens of thousands of leaders and managers in hundreds of organizations including American Express, Aetna, AT&T, Ernst & Young, Deloitte & Touche, GE, IBM, Loews Hotels, ESPN, Mercedes Benz, JP Morgan Chase, Proctor & Gamble, State Farm Insurance, Target, Wal-Mart, the US Armed Forces, and the YMCA.
Tulgan has written numerous best-selling books including It's Okay to Be the Boss (2007, revised & updated 2014), Not Everyone Gets a Trophy: How to Manage the Millennials (2009, revised & updated 2016), The 27 Challenges Managers Face (2014), and Bridging the Soft Skills Gap: How to Teach the Missing Basics to Today's Young Talent (2015). Tulgan lectures at the Yale Graduate School of Management and other academic institutions, and his writing has appeared in dozens of magazines and newspapers including the Harvard Business Review, BusinessWeek, HR Magazine, the New York Times, the Los Angeles Times, and USA Today.
Videos
---
Speech Topics
---
Don't Want to Work on Thursdays! Introducing H.O.T. Management™:
How can managers get more work and better work out of employees and also give them more flexibility in their working conditions so they can achieve some balance? Flexibility and accountability must go hand in hand. Give employees what they want and, in exchange, require them to work smarter, faster, and better. In his newest trademark presentation, Bruce Tulgan shares what the best managers on the front lines of the workplace are actually doing to bring out the best in employees. Bruce calls this approach "hands-on transactional (HOT) management." When managers are willing to untie their hands, roll up their sleeves, and engage in hands-on transactional management, they can transform the demands of employees into levers to drive performance through the roof.
Managing the Generation Mix™:
A generational shift is underway as the workforce ages. Over the next several years, organizations will experience waves of retirement among Silents and older Boomers. The less populous Gen X and Gen Y will provide a shrinking pool of prime-age workers. Meanwhile, these four generations are working side by side, each at different life and career stages, each with different perspectives, needs, and expectations. This presentation will help you turn age diversity into a strategic advantage. Foster understanding and leverage the strengths of all generations. Avoid clashes and improve productivity. Learn best practices to motivate individual performance and maximize teamwork. Use age diversity as a lens through which to see the future, and manage the changing of the guard in your organization.
New Leaders™: Developing the Next Generation:
The latest business dilemma facing organizations across the country is the leadership crisis. On the one hand, aging workers will be retiring in large numbers over the next ten years, leaving behind a growing number of leadership vacancies. On the other hand, fewer talented young workers are willing to follow the old-fashioned career paths that guaranteed leadership succession in the workplace of the past. This presentation will help you address and solve the leadership crisis in your organization. It offers business leaders, human resource professionals, and emerging leaders themselves new ways to think about leadership and new ways to prepare the next generation for leadership roles.
Managing Generation X® and Generation Y™: How to Bring Out the Best in Today's Young Talent:
Together, Generation X and Generation Y comprise 45 percent of today's workforce. As they become the majority of the prime-age workforce, Gen X and Gen Y are completing the workplace revolution that has been underway since the early 1990s. A whole new set of norms and values are taking hold in the workplace. This presentation can help you gain deep insight into where young workers are coming from and where they are trying to go in their lives and careers. Discover solutions to key Gen X and Gen Y staffing concerns, as well as best practices to recruit, train, develop, motivate, reward, and retain these valuable young workers.
Winning the Talent Wars: Best Strategies & Management for Human Capital Management
News
---
The Great Generational Shift
Since 1993, we have been tracking the "Great Generational Shift" underway in the workforce and we remain committed to updating our research every year in this white paper. To date, our primary research has included...
Related Speakers View all
---
Adrian Gostick

Founder of The Culture Works & Bestselling Author of...

Josh Linkner

Five-Time Tech Entrepreneur; Hyper-Growth CEO; NY Ti...

Tim Sanders

Bestselling Author, Technology Pioneer, Expert on Co...

Richard Florida

Leading Urbanist, Economist & Author of "The Rise of...

Chester Elton

#1 Bestselling Business Author, Organizational Cultu...

Garrison Wynn

Comedian & Motivational Business Expert

Cam Marston

Workforce Dynamics Consultant; President & Founder o...

Keith Ferrazzi

CEO of Ferrazzi Greenlight, Inc. & Bestselling Autho...

Tony Alessandra

Premier Communications Expert; Author of "The Platin...

Mike Abrashoff

Former Commander of USS Benfold & Author of "It's Yo...

JP Pawliw-Fry

Co-Founder of the Institute for Health and Human Pot...

Seth Mattison

Co-Founder & Chief Movement Officer of Luminate Labs...

Tom Koulopoulos

Chairman & Founder, Delphi Group; Business Author, V...

Joseph Grenny

New York Times Bestselling Author; Leading Social Sc...

David Stillman

Generational Expert, GenZ Guru & Best Selling Author

Dr. Nido Qubein

Award-Winning Speaker and Author, President of High ...

Vince Poscente

Former Olympic Speed Skier, Best-Selling Author, Lea...

Kelly McDonald

Multicultural Marketing & Business Trends Expert

Doug Lipp

Former Head of Training at Walt Disney University & ...

Dr. Kevin Freiberg

World-Wide Best-Selling Author, Speaker & Advisor
More like Bruce